Maintenance for the week of October 2:
• PC/Mac: NA and EU megaservers for patch maintenance – October 2, 4:00AM EDT (8:00 UTC) - 9:00AM EDT (13:00 UTC)
• ESO Store and Account System for maintenance – October 3, 9:00AM EDT (13:00 UTC) - 12:00PM EDT (16:00 UTC)
• Xbox: NA and EU megaservers for patch maintenance – October 4, 6:00AM EDT (10:00 UTC) - 12:00PM EDT (16:00 UTC)
• PlayStation®: NA and EU megaservers for patch maintenance – October 4, 6:00AM EDT (10:00 UTC) - 12:00PM EDT (16:00 UTC)
[PC][NA] LF OCX guild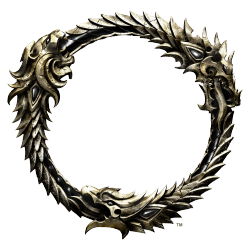 Brand new ESO player looking for a chill OCX guild for good bants.
Have one toon that just hit level 50, now working on my second.
I am mainly interested in PvE content for now, but I like PvP and am very interested in the Cyrodil fortress war stuff - I live in GW2's WvW.
DM me here, on Discord (Nekro#0001) or in-game
@Hypnotika