The same Mirri, in same time stands near the campfire (where the quest is finishing), and also in a place where the quest starts - she starts talking like the quest hasn't even started, when in fact it's already finished near the campfire.
This is bad for immersion, to be honest I lost a lot of fun after I found her artificial copy awaiting next player in a same place
. I bet it could have been designed a better way.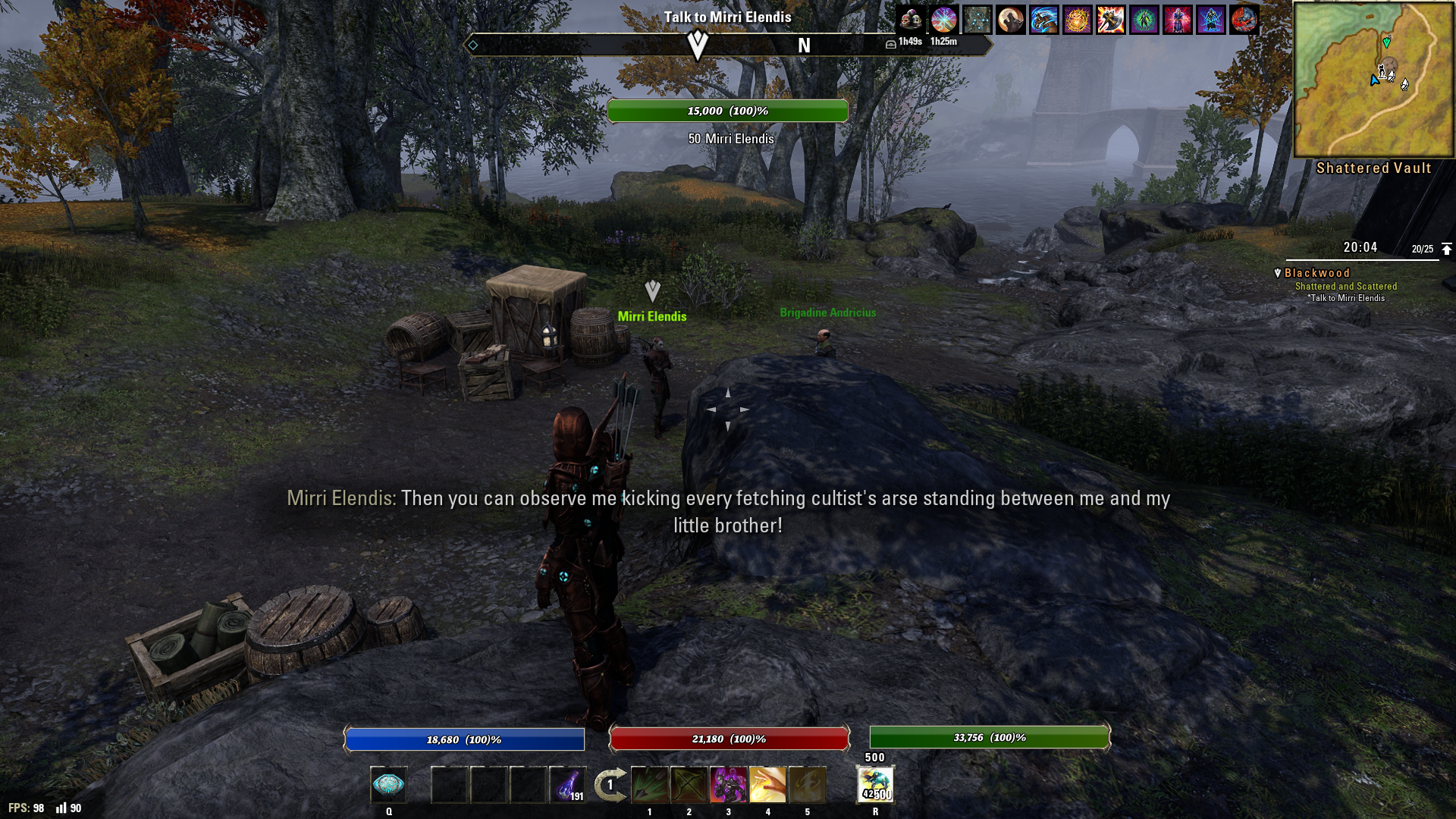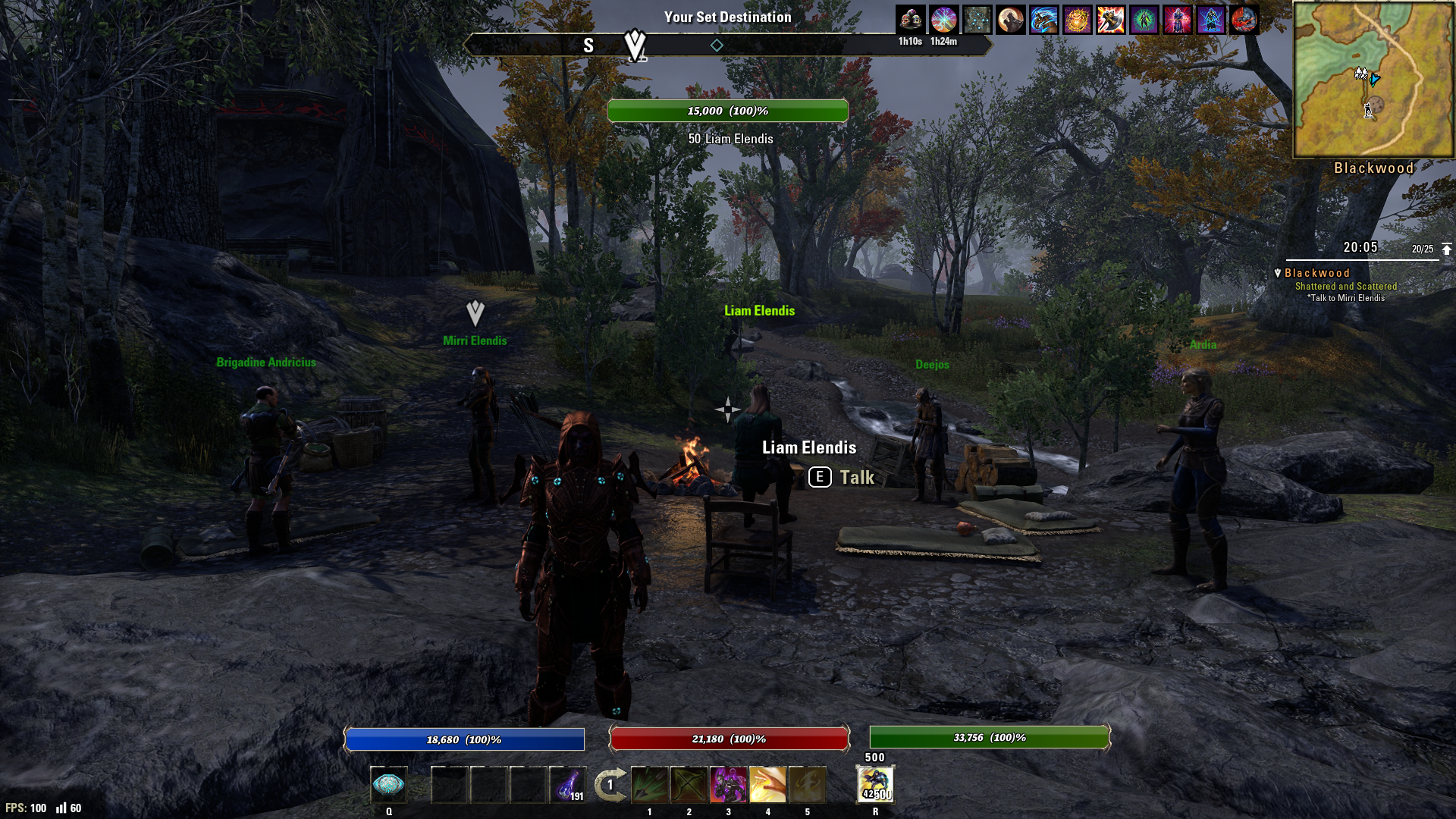 PC EU (PL): 14 characters. ESO player since 06.08.2015. Farkas finest quote: "Some people don't think I'm smart. Those people get my fist. But you, I like."