Maintenance for the week of September 25:
· [COMPLETE] PC/Mac: EU megaserver for maintenance – September 26, 4:00AM EDT (8:00 UTC) - 12:00PM EDT (16:00 UTC)
· [COMPLETE] Xbox: EU megaserver for maintenance – September 26, 4:00AM EDT (8:00 UTC) - 12:00PM EDT (16:00 UTC)
· [COMPLETE] PlayStation®: EU megaserver for maintenance – September 26, 4:00AM EDT (8:00 UTC) - 12:00PM EDT (16:00 UTC)
Scrivener's Hall keys not bankable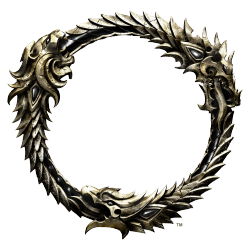 please ZOS make the special loot keys for Scrivener's Hall bankable between characters on an account.

I run whatever toon the group needs, when the group is formed. i now have a few keys here and there across a bunch of toons. this is needlessly crapping up my inventory on those toons.

PLEASE make those keys bankable - this is a super simple QOL enhancement that damages no one.
Edited by ZOS_Hadeostry on April 17, 2023 9:30PM