Maintenance for the week of October 2:
• [COMPLETE] PC/Mac: NA and EU megaservers for patch maintenance – October 2, 4:00AM EDT (8:00 UTC) - 9:00AM EDT (13:00 UTC)
• ESO Store and Account System for maintenance – October 3, 9:00AM EDT (13:00 UTC) - 12:00PM EDT (16:00 UTC)
• Xbox: NA and EU megaservers for patch maintenance – October 4, 6:00AM EDT (10:00 UTC) - 12:00PM EDT (16:00 UTC)
• PlayStation®: NA and EU megaservers for patch maintenance – October 4, 6:00AM EDT (10:00 UTC) - 12:00PM EDT (16:00 UTC)
Collecting a new armor style from gift boxes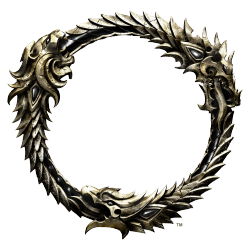 So the write up for this Anniversary event says:
"
New: A small chance for a tradeable outfit style page for the Bonemold armor style
If you've already collected a Bonemold armor style earlier that day, you will instead be rewarded with either a Saberkeel style page or a Worm Cult style pag
e"
So once I open an Anniversary Jubilee Gift Box and I get a new armor style, should I hold off opening any more boxes that "day" in the hopes one of them may give me another piece the next "day"?
Or are the gift box contents predetermined when it is awarded and not when you open it?
If indeed the contents are determined when you open it, what is a next "day"?
Edited by ZOS_Hadeostry on April 7, 2023 3:28AM