Maintenance for the week of September 25:
· [COMPLETE] PC/Mac: EU megaserver for maintenance – September 26, 4:00AM EDT (8:00 UTC) - 12:00PM EDT (16:00 UTC)
· [COMPLETE] Xbox: EU megaserver for maintenance – September 26, 4:00AM EDT (8:00 UTC) - 12:00PM EDT (16:00 UTC)
· [COMPLETE] PlayStation®: EU megaserver for maintenance – September 26, 4:00AM EDT (8:00 UTC) - 12:00PM EDT (16:00 UTC)
Another Gamepad Combat Bug - Sprint + LB Registers No Input (Input Overlay Video)
@ZOS_Kevin
@ZOS_GinaBruno
Here is another combat bug related to controller specifically, which is very similar in nature to the previous combat bug I reported regarding pressing jump and LB or RB at the same time.
If you press sprint + LB at the same time, it will register no input at all. When pressing sprint + any other ability button, it casts the ability without issue. So sprint + B, sprint + X, sprint + Y, and sprint + RB all work fine, but sprint + LB does not work at all.
Here is a video demonstrating the issue with an input overlay.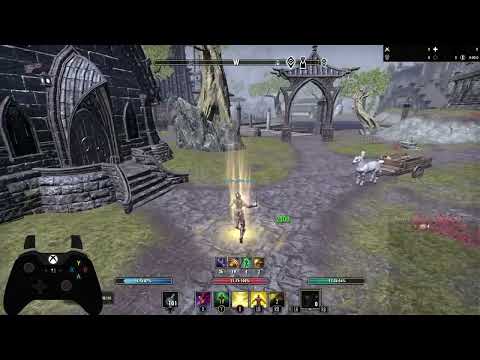 https://www.youtube.com/watch?v=JHBhShPol38
@ReactSlower
- PC/NA - 2000+ CP
---
React Faster - XB/NA - 1500+ CP
---
Content