Maintenance for the week of March 27:
• PC/Mac: NA and EU megaservers for patch maintenance – March 27, 4:00AM EDT (8:00 UTC) - 9:00AM EDT (13:00 UTC)
• Xbox: NA and EU megaservers for patch maintenance – March 28, 6:00AM EDT (10:00 UTC) - 12:00PM EDT (16:00 UTC)
• PlayStation®: NA and EU megaservers for patch maintenance – March 28, 6:00AM EDT (10:00 UTC) - 12:00PM EDT (16:00 UTC)

Here We Go Again - ZOS A RESPONSE WOULD BE APPRECIATED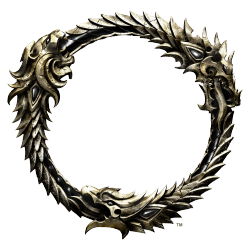 Loving ESO life as a Steam user. Once again the update has made the option to enable mods (at your character selection screen) disappear. Yes every update is designed to disable mods. But HTH do you manually re-enable them??

I've checked the AddOnSettings.txt in the Documents folder to disable the tutorial and 1E+06 TOS agreements that insist on coming up. This assumes you get lucky and can actually login/launch the game without it hanging/freezing and/or CTD.

1 How to disable the damned TOS agreements and new game setup sequence? I've disabled references to cinematics and skipped the EULAs/TOS in the UserSettings.txt but they still come up every blasted time I try to launch the game.

2. How do you enable mods if initial login is successful and you finally get to the character selection screen? No option to manually do so exists!

I CAN'T LAUNCH/ACCESS THE GAME ZOS. Why does this keep happening??? HTH do I fix this damned thing???

What is it going to take to access the ESO+ membership and game DLC content I've overpaid for but have so much difficulty in accessing this content? Jezsus H. C.

EDIT: After 35 mins, I was finally able to access/enter the game. Yet I was unable to earn ANY tickets from either Breda or Petronius. The refugee shrine quest from Petronus Galenus was 100% unavailable. I did the Orphan quest for Breda, but only got the gift box NO EVENT TICKETS.

WTH IS GOING ON???
Edited by ZOS_Bill on December 27, 2022 7:23PM