Maintenance for the week of October 2:
• PC/Mac: NA and EU megaservers for patch maintenance – October 2, 4:00AM EDT (8:00 UTC) - 9:00AM EDT (13:00 UTC)
• ESO Store and Account System for maintenance – October 3, 9:00AM EDT (13:00 UTC) - 12:00PM EDT (16:00 UTC)
• Xbox: NA and EU megaservers for patch maintenance – October 4, 6:00AM EDT (10:00 UTC) - 12:00PM EDT (16:00 UTC)
• PlayStation®: NA and EU megaservers for patch maintenance – October 4, 6:00AM EDT (10:00 UTC) - 12:00PM EDT (16:00 UTC)
Sets that spawn "pets" to fight for you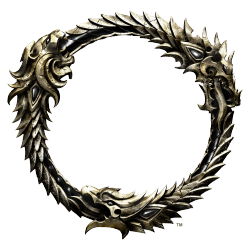 Not really played for a few years so I am out of touch of sets.

When morrowind came out and had the defiler set i had an idea for a build that has crap loads of pets fighting for you that was built around that set, I was going through some sets but lost interest for other content.

Now with the new hybrid stuff I am lost for sets as well as what will work together, like if that defiler set with poison damage could now work on a sorcerer with their conjured pets.

So looking for set advice as to any and all sets that spawn something that fights for you. Like maw of inferno for an example.

Edited by ZOS_Icy on October 29, 2022 5:36PM