Maintenance for the week of October 2:
• PC/Mac: NA and EU megaservers for patch maintenance – October 2, 4:00AM EDT (8:00 UTC) - 9:00AM EDT (13:00 UTC)
• ESO Store and Account System for maintenance – October 3, 9:00AM EDT (13:00 UTC) - 12:00PM EDT (16:00 UTC)
• Xbox: NA and EU megaservers for patch maintenance – October 4, 6:00AM EDT (10:00 UTC) - 12:00PM EDT (16:00 UTC)
• PlayStation®: NA and EU megaservers for patch maintenance – October 4, 6:00AM EDT (10:00 UTC) - 12:00PM EDT (16:00 UTC)
[PC - NA] [PVP- AD] Grievance is recruiting all levels and experience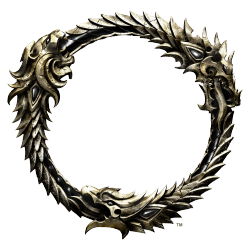 Grievance is looking for more to fill our roster and get back to our roots, where gaming was all about the community and friendships you make while playing.

We are a friendly PVE guild open to all levels and experience. Primarily social, we welcome new players and are happy to help with questions as best we can.
While we are primarily a social guild we do have several scheduled events every week.
Advanced Raid/Guild Event: will rotate on Tuesdays at 8:30pm est.
Raid (open to all): Saturday at 8:30 pm est
PvP nights: Fridays at 8:30pm est
Grievance is an 18+ community who welcomes all. We will do our best to make you feel at home and help you with any need that may arise. As always, just ask, we are a friendly bunch.
If this sounds of interest to you please head to our Discord channel and fill out a short application, we can then get you into the guild.
please note:
Discord is mandatory to join the guild and run group content, but you are never required to speak if you do not wish to do so.
Please use this link to join our Discord
https://discord.gg/grievance
We hope to hear from you soon.
Edited by Nionya on August 9, 2022 5:44PM