Maintenance for the week of October 2:
• PC/Mac: NA and EU megaservers for patch maintenance – October 2, 4:00AM EDT (8:00 UTC) - 9:00AM EDT (13:00 UTC)
• ESO Store and Account System for maintenance – October 3, 9:00AM EDT (13:00 UTC) - 12:00PM EDT (16:00 UTC)
• Xbox: NA and EU megaservers for patch maintenance – October 4, 6:00AM EDT (10:00 UTC) - 12:00PM EDT (16:00 UTC)
• PlayStation®: NA and EU megaservers for patch maintenance – October 4, 6:00AM EDT (10:00 UTC) - 12:00PM EDT (16:00 UTC)
Weird lag/screen freeze the last few days PS4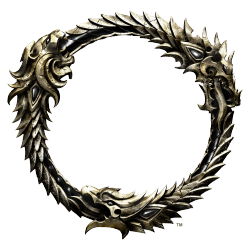 I've been getting weird lag this last week on PS4 N/A. It's not exactly lag i don't think. My screen freezes, everything just is frozen, players, npcs, spell animations. It stays that way for 10 seconds or so and about half the time i get kicked from game and the msg about me exceeding the msg limit. Sonetimes it unfreezes. Other times i can still move but i move super fast! Then when that stops im reset to the spot i was when it started. It's occuring in pvp and pve. Pvp sucks as i get reset to the home keep and lost a fire lancer that way.

I've never ever had any noticeable lag in pvp or pve in all the years I've played

Anyone else seeing this?
Edited by ZOS_Bill on February 9, 2022 9:18PM