An easy to follow CHECKLIST for NEW PLAYERS.
Firstly hi! Welcome to the Elder Scrolls Online and the guild!
This may be just a game but the players, formed friendships and shared adventure experiences are very much real!
ESO is a really awesome and complex game and you may feel a little lost with so many options and not knowing what to do.
Here is a list of things that will set you on the right path without interfering in any story lines, lore or core experience of your journey through the ESO world.
If you would like a quick idea of what ESO is about i highly recommend watching the following two VIDEOS:
INTRO VIDEO from BETHESDA (9 min)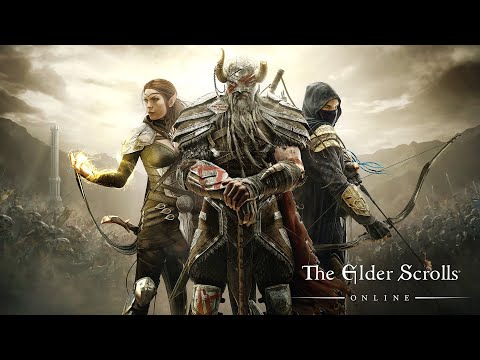 SHORT BEGINNERS OVERVIEW from FEXTRALIFE (24min)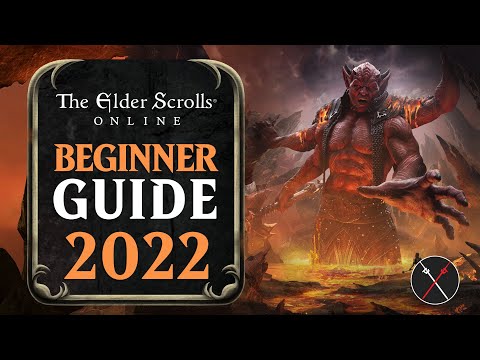 Non guildies should skip to point 5 although I would strongly advise any new player to join a social guild, it's extremely helpful to have players to ask for help and to share your many new upcoming experiences with.
.
1 JOIN THE GOLDEN CLOVER DISCORD
Select this link
https://discord.gg/zJqu5MQXGT
Set your Discord nickname to your accoung userID and add your first name after that in brackets eg. "Hunter332 (John)"
a) Find the #textchat channel and say hi
b) Find the #guildinfo channel and read throughly
c) Find the #guilrunvideos channel
d) Find the #guildschedule channel
e) Find and click into the "guildie lounge" voice channel
f) Find and use the #musicbot channel (To use it click into any voice channel and the copy your favourite YouTube playlist in the musicbot channel. add "m!play" in front of your youtube link.
g) Find and use the #botspam channel and type "/endeavors" to get the easy daily challenges that can earn you a beautiful mount etc. from the crown store
.
2 JOIN THE IN GAME GUILD" GOLDEN CLOVER"
(NOTE IF YOU JOIN YOU WILL BE EXPECTED TO DO REGULAR GUILD RUNS (on your AD character) & ACTIVELY TRADE)
but no worries mate we will gear and train you for PvP and help you make mega gold at the trader, all you need to do is show up.
to join mail the GM
@marius_buys
directly in game on the pc eu server
Once you have joined say hi in guild chat press G to read MOTD (message of the day) & guild rules in "About Us"
Google your own countries time in GMT (the guild is international and all guild event times are in GMT/UTC)
.
3 VISIT THE 2 GUILD HOMES
The easiest way is to press G / select the house icon / look for the travel links in ABOUT US
3A) AT THE CRAFTERS GUILD HOME
(private residence of
@Terrence1dj2)
You will find every crafting station in the game
Press G / Select ROSTER / Sort by rank / Select Vice Guildmaster / Select VISIT PRIMARY RESIDENCE / Press ENTER
3B) AT THE PVP GUILD HOME
(private residence of
@marius_buys)
Press G / Select ROSTER / Sort by rank / Select Guildmaster / Select VISIT PRIMARY RESIDENCE / Press ENTER
is mostly PvP related services and pvp meta crafting tables.
FIND THE FOLLOWING SERVICES:
a) "The Basin of Loss" to reduce vampire stage" and "Soul swarn Thrall" to increase vampire stage
b) "The Aetherial Well" to instantly restore ultimate & resources
c) "The Transmute station" to change weapon and armor traits
d) Target dummies (all five types) 320K PreCursor, 3M, 6M Goliath, 6M Aegis, 21M Reaper Trial, 21M Iron Atronarch, 52M Trial Boss Target dummies
e) Banker, Merchant, Deconstructor, all meta PvP Crafting Tables, Alchemy-, Enchanting-, Cooking- & Outfit station
f) All in game Mundus stones
g) All 3 latest crafting stations from the latest DLC
Interact with the following stations and start your first research.
If you dont have the item ask in guild chat if someone could craft it for you
a) Blacksmithing - Heavy Reinforced Chest/Legs/Head aka Cuirass/Greaves/Visage
b) Clothing - Stamina players do Medium divine Hands/Waist aka Bracers/Belt (Magicka Players do Light Divine Hands/Waist aka Gloves/Sash)
c) Woodworking - Restoration Staff Powered
d) Jewelry - Infused Ring or Neck
e) Alchemy - level this up by making poisons and potions
f) Cooking - level this up by making buff food and drinks
g) Enchantment - level this uo by making and deconstructing glyphs
h) Outfit station - because looking good is the real end game!
i) Try out the various target dummies and note your DPS (Damage Per Second)
j) Accept one of the Mundus stones for a permanent boost to your character
4 VISIT A TOWN BANK
a) Make a gold donation into the guild bank via the Town Banker (1 gold will do)
b) Buy and equip a guild tabbard from the guild store for 2K gold (gold will be provided)
c) Buy any item from our guild store
d) Put some items for sale in our guild store (free items can be provided but good starter items are especially flowers/alchemy plants/unrefined ore/clothing plant/wood & minerals )When these sell the profit will be auto-mailed to you
Find the GOLDEN CLOVER TRADING GUIDE link provided
We trade externally to the entire server via our weekly trader (this costs the guild app 5M gold per week but is free for you to use when you place an item for sale in our guild store
we also trade internally to other guildies via the guild store.
https://forums.elderscrollsonline.com/en/discussion/462238/golden-clover-trading-guide-2021/p1
e) Download and install the TTC addon from ESO MINION (the details are in the guide)
.
5 IN GAME SETTINGS
a) Adjust cursor to 2cm directly above your characters head (Press escape/settings/camera/third person/)
b) Adjust to lower graphics to not cause disconnects in GvG fights ((Press escape/settings/video)
c) Adjust to see player userID not characterID (Press escape/settings/interface)
d) Adjust enemy colour to pink (Press escape/settings/combat)
e) Set Screen shake to 20 (Press escape/settings/gameplay)
f) Set roll dodge to the R key (Press escape/controls)
g) Set ultimate to the T key (Press escape/controls)
h) Unbind walk/run toggle (Press escape/controls)
i) Optional: Set weapon swap to scroll up or down (Press escape/controls)
.
6 JOIN IN-GAME GUILDS
a) Fighters guild in Vukelguard in Auridon
b) Mages guild in Vukelguard in Auridon
c) Undaunted guild in 2nd floor of Salted Wings Tavern in Vukelguard in Auridon
d) Psijic guild start The Queens Decree quest with this guide
https://en.uesp.net/wiki/Online:The_Queen's_Decree
at the Shimmerene wayshrine in Summerset
and from there on to "a psijics calling" with this guide
https://en.uesp.net/wiki/Online:The_Psijics'_Calling
and this guide
https://alcasthq.com/eso-psijic-order-leveling-guide/
and using the Map Pins addon.
e) Crafting Certification from Millneth (Fighters Guild) and Danel Teleno (Mages Guild)
f) also Dark Brotherhood (optional)
.
7 GET A FREE VAMPIRE or WEREWOLF BITE from a fellow guildie
Ask for a ww or vamp bite in guild chat
Press G1 or /g2/g3/g4/g5 to ask in all your guilds different channels
Ask for a vamp or ww bite in chat
Vamp bites are great for magicka characters and pvp and ww bites are good for stam players
Feel free to chat etc. in guild chat, we love that kind of thing even though you might not get many replies
LEARN HOW TO USE THE INTERACT WHEEL
Put your cursor on another character and press F or Q
Group up function - hold Q and move slider to the option
Whisper function - hold Q or select persons name in chat
Trade function - hold Q
Place a marker function - control + left mouse button
8 AFTER REACHING LEVEL 10 UNLOCK
Alliance Skill Tree
Vampire Skill Tree
Companion
.
9 TRAVEL TO PLAYERS VIA THE GUILDLIST
Press G/Roster /Sort guildlist by online
Select any online player
Right click and select travel to player
You will be ported to the wayshrine nearest to the player
The player will not be aware that you are travelling to him/her
Or
You can also visit any players private residence if they have enabled visitors, go look around their house, and just walk out the exit. This places you in the area outside their house.
.
10 UNLOCK KEY WAYSHRINES & PLACES
10.1 XP FARMING AREAS
(Be sure to equip your special 12 piece xp boosting training gear you reseived from the guild in point 15)
a) Alik'r Dessert - Goatshead,Aswalla & Shrykes Aerie dolemn & wayshrines
You can type "+Dolmen" in zone chat to be added to the big group levelling up in the area
b) Craglorn - Spellscar a great place to just go solo and kill mobs with other solo players (no lfg required)
c) Craglorn - Skyreach Catacoombs - A great place to team up with another experienced player that will level you very fast
d) Blackrose prison - If you own the Murkmire DLC, Blackrose prison is the fastest way to level with another high level player
10.2 GUILD TRADER LOCATIONS in cities that have multiple GUILD STORES with items on sale
a) Bellkarth in Craglorn
b) Mournhold in Deshaan
c) Sentinell in Alik'r Dessert
Elden Root in Grahtwood
xxx in Eastmarch
Wayrest in Stormhaven
Vivec City in Vardenfell
10.3 RESPEC SHRINES
The Rift Mages Guild (2nd floor) - CURE VAMPIRE & WEREWOLF
10.4 UNDAUNTED DAILIES
Stormhaven, Grahtwood,
10.5 BATTLEGROUNDS
Vvaardenfell
10.6 IMPERIAL CITY MERCHANT NPCs
General Tel Var Merchant, Lock box Merchant, Exit door
10.7 CYRODIIL MERCHANT NPCs
Alliance Home Base - Golden Vendor, Seige Merchant, Quest Boards, Alliance War Researcher, Specialized Gear Vendor, Towns
.
11 VISIT THE FREE RESPEC SHRINE
Travel to Eldenroot in Grahtwood
Find the Shrine of Stendarr and Auriel
.
12 DOWNLAD MINION (your addon manager)
a) Minion ESO
https://minion.mmoui.com/?download
how-to guide
https://eso-u.com/articles/eso_addon_guide_installing_addons_and_minion_troubleshooting
default pc installation is your personal folder at C:\Users\ypersonal username>.minion\
after installing minion by default settings all will be easy, automatic configured & the first start of minion itself searches the path included the game.
Minion Addon Installation
i) Go to Minion's website
https://minion.mmoui.com/
and download the Minion client.
ii) After installing the Minion client, you need to make sure to let it scan all your drives.
This is the #1 mistake a lot of people make. It makes sense that you should only let it scan the drive ESO is located in but doing so can lead to a Minion error.
b) Votan's Mini Map
https://www.esoui.com/downloads/info1399-VotansMinimap.html
c) Map Pins
d) Tamriel Trade Centre
e) Easy Accept
f) Code's Combat Alerts
g) Ody's Support Icons
13 SET UP THE REWARD SYSTEM
LINK ACC TO TWITCH
Introduce ENDEVOURS
Introduce LOGIN REWARDS
Intoduce ESO COMMUNITY EVENTS
Explain The Event ticket system
.
14 GUILD INTERACTION
Press G to see the guild schedule on the guild tabs MOTD (Message of the Day Tab)
Check your guild rank
15 ASK FOR YOUR FREE BELOW CP160 CRAFTED TRAINING GEAR & BUFF FOOD
(If
@marius_buys
is not online it might be mailed to you, be sure to mention whether you are a magicka or stamina toon and which weapons you prefer)
(Even if you're new to the game and not in the guild he will make you a set free, gratis and for nothing no stings attached)
Guildies will receive:
2 Duids Bride (in training)
5 New Moon Accolyte Armor (in training)
5 Heartland Conqueror Weapons (in training) and Jewelry
20 Soul Gems
20 lock picks
10 Bewitched Sugar Skulls
10K Gold (Incl 2K to buy a guild tabard and listing fee to sell things in the guild store)
Some free items to sell in the guild store
16 WHEN YOU START TO LEVEL UP BOOST YOUR XP GAIN LIKE THIS:
* Weapons with training trait in the Heartland Conqueror set
* Armor with training trait stacks per item IE 9 x 11%
* Group of 2 (+10% extra)
* Group of 3 (+5% extra)
* ESO plus Member (+10% extra)
* Ring of Mara (+10% extra)
* War Torte XP Food adds faster XP to your Alliance War Tree skills (+ 50% / +100% / +150% extra)
* XP Potion or scroll adds faster XP to your skills, abilities and CP (+ 50% / +100% / +150% extra)
* Use Festival 100% XP boosts (They stack with above xp potions & scrolls)(+100% extra)
* Do your random daily dungeon & battleground in enlightened phase
* Read books to level skills
* Have a strong player help you level in Skyreach Catacombs in Craglorn
* Tag along with strong players running a public dungeon, world or boss farm
* Do the Alik'r Dolmen run, type "LFG" in zone chat
* Find a leveling group at any Zombie location (Indicated by a coffin)
* Do the Spellscar Wayshrine XP farm in Craglorn with a buddy or you can easily go alone or find players there.
* Do the Black Rose Prison Run on normal in a group of two
* If you are a strong player do new dolmens as solo, solo +companion, duo or duo + companion as new dolmens give more XP.
.
17 GET TO KNOW THE FOLLOWING INFO HUBS
a) UESP WIKI
https://en.uesp.net/wiki/Online:Online
b) ESO SETS
https://eso-sets.com/
c) ESO SKILLBOOK
https://eso-skillbook.com/
d) ESO HUB
https://eso-hub.com/
e) ESO ABBREVIATIONS & ACRONYMS
Check out these other abbreviations
https://forums.elderscrollsonline.com/en/discussion/136290/the-eso-slang-and-abbreviation-dictionary/p1
f) PvP BUILDS
Visit here to get an idea of good pvp builds
https://eso-pvp-builds.com/
https://m.youtube.com/channel/UCNKdzSV-I56Il8Fp3_30kkg
g) Get familar with Championship points here
https://eso-hub.com/en/guides/champion-points-v2-explained
h) ESO QUESTLINE IN CHRONOLOGICAL ORDER
https://forums.elderscrollsonline.com/en/discussion/525351/a-clear-step-by-step-guide-to-playing-eso-in-chronological-order/p1
i) WRITTEN BEGINNERS GUIDES
https://alcasthq.com/category/eso-beginner-guides/
j) WHY WE BLOCK GUIDE
https://forums.elderscrollsonline.com/en/discussion/609437/why-we-block-slot-mitigation-by-golden-clover#latest
k) OFFICIAL ESO LINKS
Website:
https://www.elderscrollsonline.com/
Forums:
https://forums.elderscrollsonline.com/
Facebook:
https://www.facebook.com/ElderScrollsOnline
Twitter:
https://www.twitter.com/TESOnline
Instagram:
https://www.instagram.com/elderscrollsonline
Twitch:
18) VIDEO GUIDES (click the link to open)
18) VIDEO GUIDES
a) COMPREHENSIVE BEGINNERS VIDEOS
from SKINNYCHEEKS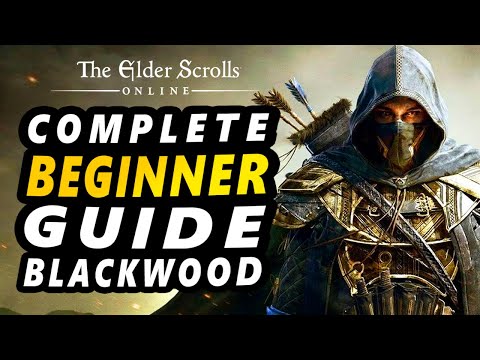 (180 min)
b) HOW TO GET GOOD SERIES
https://xynodegaming.com/guides/eso-beginner-guides/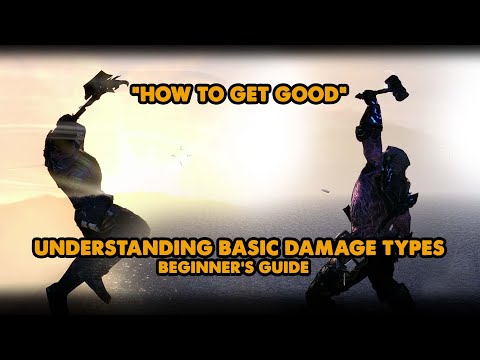 c) DAILIES VIDEO
BASIC OVERVIEW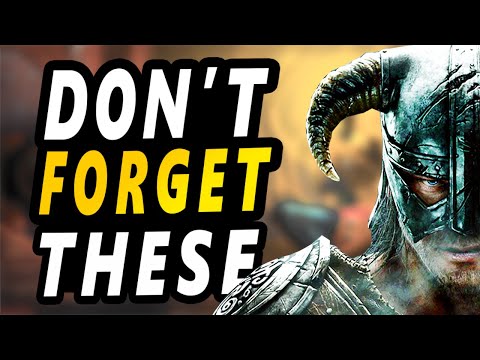 d) HOW TO MAKE GOLD DOING DAILIES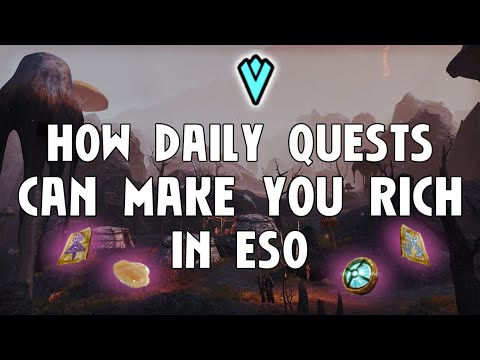 e) HOW TO MAKE GOLD & TRADING VIDEO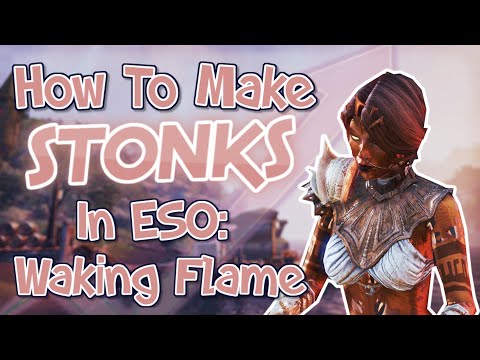 f) HOW TO SEIGE VIDEOS x 3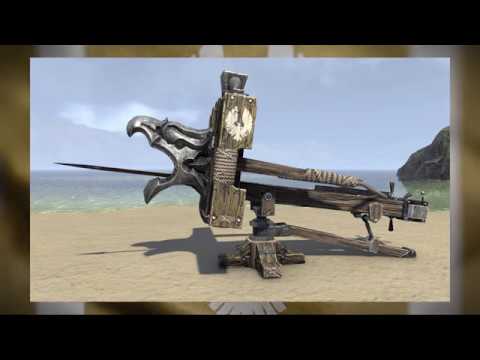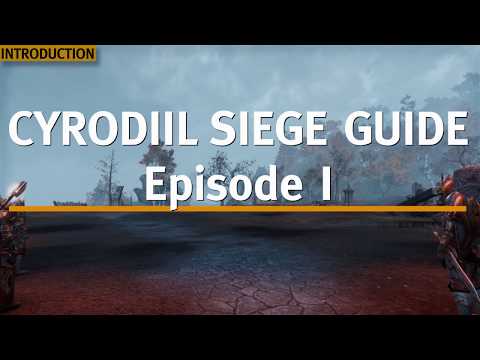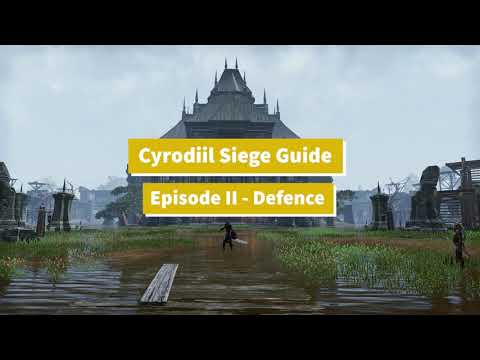 g)FREE STUFF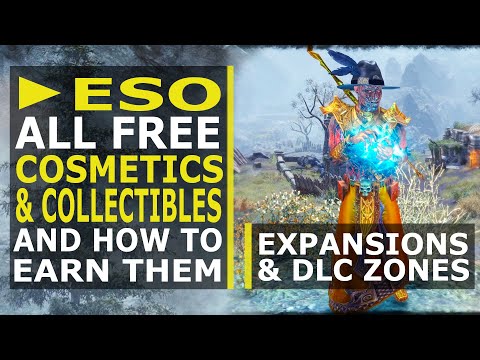 h) BETHESDA
YouTube:
i) FULL ESO CINEMATIC VIDEO (1hr)
j) HOW TO ANUIMATION CANCEL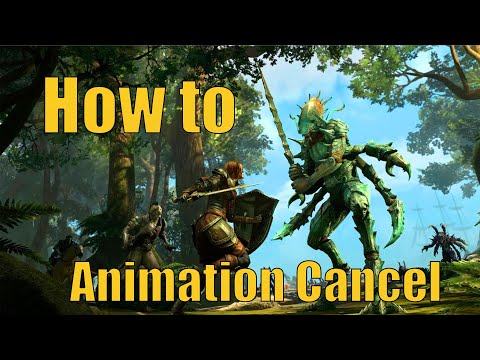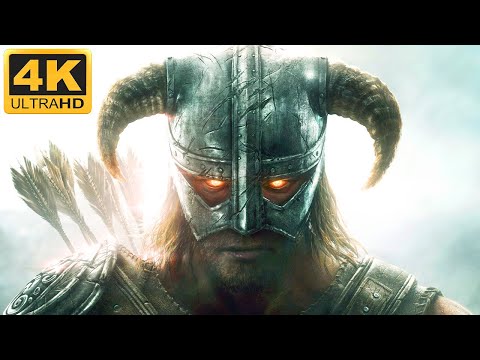 19) YOUTUBE MASTER MENTORS (to be completed)
Dragonite - Hoarcrux
Sorcerer - MalcolmESO
Templar - Deltia, Kristofer ESO
Nightblade - Kristofer ESO
Warden - Bislobo
Necromancer -
Werewolf - Lycanthrope
Eventguides - Tianlien, Bra we got this, Alcast
Beginner guides - Alcast
20) WHAT TO EXPECT AT OUR GUILD ACTIVTIES
Here is a bit of a heads up of what the activities are like.
A) Cyrodiil Early Morning Runs
Imperial City Guild Runs
C) Smallscale Runs
D) Gray Host Guild Runs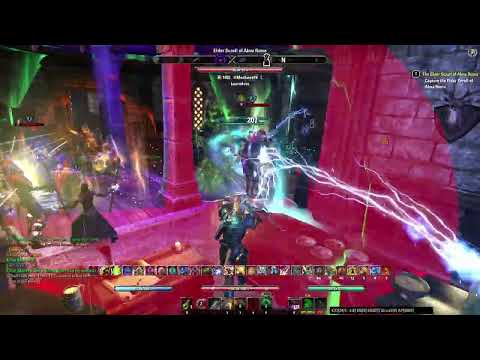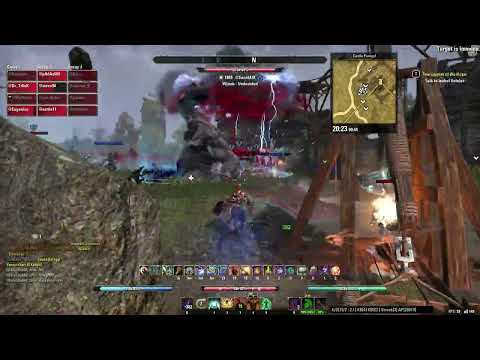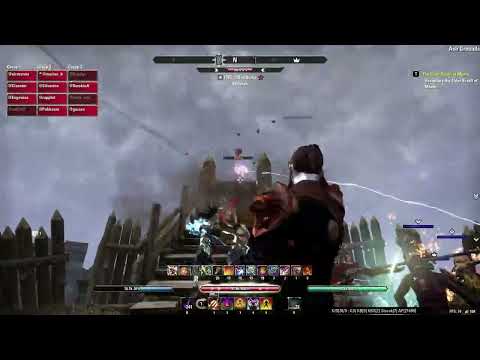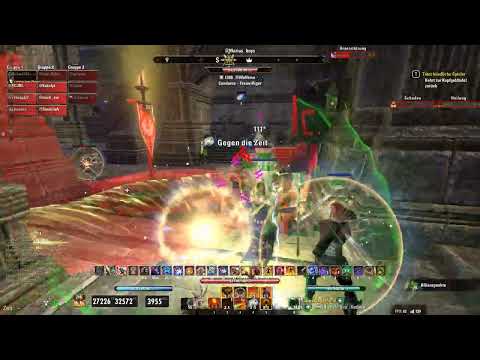 ESO Golden Clover Small Scale PvP