Maintenance for the week of October 2:
• [COMPLETE] PC/Mac: NA and EU megaservers for patch maintenance – October 2, 4:00AM EDT (8:00 UTC) - 9:00AM EDT (13:00 UTC)
• ESO Store and Account System for maintenance – October 3, 9:00AM EDT (13:00 UTC) - 12:00PM EDT (16:00 UTC)
• Xbox: NA and EU megaservers for patch maintenance – October 4, 6:00AM EDT (10:00 UTC) - 12:00PM EDT (16:00 UTC)
• PlayStation®: NA and EU megaservers for patch maintenance – October 4, 6:00AM EDT (10:00 UTC) - 12:00PM EDT (16:00 UTC)
Crazy Elves PC EU - A Casual and Social Guild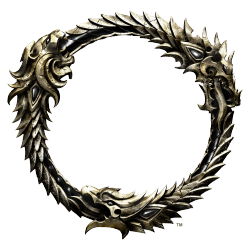 We are a social and casual guild foremost, with our main goal being the creation of a community of friendly and helpful members, where you can come to relax and unwind after a day of work, school, taking care of kids or whatever it may be. We know and respect that real life comes first.
Secondly, we are a guild keen to engage in all levels of ESO content from housing to end game and PvP.
We currently have about a 100 members with just over 40 on Discord. Whilst Discord isn't mandatory, its strongly encouraged to achieve the social guild we strive to be.
Comment here or contact
@PhilG
in game if you're interested.