Maintenance for the week of October 2:
• [COMPLETE] PC/Mac: NA and EU megaservers for patch maintenance – October 2, 4:00AM EDT (8:00 UTC) - 9:00AM EDT (13:00 UTC)
• ESO Store and Account System for maintenance – October 3, 9:00AM EDT (13:00 UTC) - 12:00PM EDT (16:00 UTC)
• Xbox: NA and EU megaservers for patch maintenance – October 4, 6:00AM EDT (10:00 UTC) - 12:00PM EDT (16:00 UTC)
• PlayStation®: NA and EU megaservers for patch maintenance – October 4, 6:00AM EDT (10:00 UTC) - 12:00PM EDT (16:00 UTC)
TTC doesn't show any listings for the item I've put up for sale (Opal Swarm Mother Shield)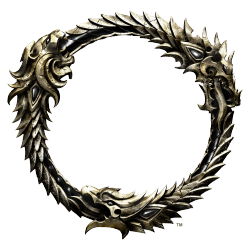 TTC doesn't have any listings for it, neither for the Opal SW Staff, despite me putting up the SW Shield on sale.

Is this bugged? I put it up well over an hour ago. Or does it take longer to update?

It's interesting that various Opal styles aren't shown yet, as if the style doesn't exist at all on TTC.