Maintenance for the week of September 18:
· [COMPLETE] Xbox: NA and EU megaservers for patch maintenance – September 20, 6:00AM EDT (10:00 UTC) - 12:00PM EDT (16:00 UTC)
· [COMPLETE] PlayStation®: NA and EU megaservers for patch maintenance – September 20, 6:00AM EDT (10:00 UTC) - 12:00PM EDT (16:00 UTC)
I faked out a disconnection! ZOS mod MUST READ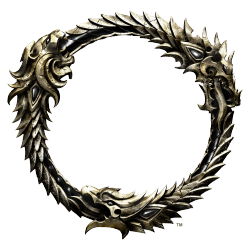 I was at a harrowstorm in the Reach on Xbox NA and I got the d/c where you can move and do stuff but everything (NPCs and other players) stops moving instantly. I ran away from the harrowstorm a little bit and noticed the random dungeon queue I was on said "READY CHECK."

I was quick enough to go to my notifications menu in game and accept the queue. Worst case scenario I would disconnect in the queue and would load in and travel to the dungeon pending they didn't kick me. After a quick black screen I got the load screen for normal Lair of Maarselok. I completed the dungeon and left the instance and it ported me back to where I ran away from the harrowstorm.

Not sure if it was a one time thing or this might shed some light onto some of the issues we've been having. ZOS mods please pass this along to whoever needs to know and maybe we can fix some of the disconnects people have been having lately.