Maintenance for the week of March 27:
• PC/Mac: NA and EU megaservers for patch maintenance – March 27, 4:00AM EDT (8:00 UTC) - 9:00AM EDT (13:00 UTC)
• Xbox: NA and EU megaservers for patch maintenance – March 28, 6:00AM EDT (10:00 UTC) - 12:00PM EDT (16:00 UTC)
• PlayStation®: NA and EU megaservers for patch maintenance – March 28, 6:00AM EDT (10:00 UTC) - 12:00PM EDT (16:00 UTC)

Can not invite others to group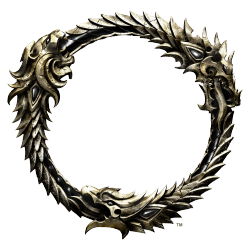 Starting over a week ago, when I send someone a group invite, and they press accept, they get the message that I'm "Busy" and I get a message saying that they declined the invite.

I submitted a ticket and support can't seem to figure out why this is happening. The only character affected by this is my main character. Level 1 alts can invite no problem.

So far I have:
-Uninstalled all addons
-Flushed my DNS
-Restarted router / modem / PC
-Ran the Game Consultant and submitted the text file to support

The support I'm being provided is moving at a snails pace as I'm asked to do simple things like "restart your computer" and then have to wait for a new response from them after saying that I did it. They're also asking that I keep addons uninstalled while we the problem is being troubleshooted, which is a little annoying to say the least.

Does anyone have any advice? Anything else I can do to try to fix this problem? I've googled the heck out of the issue and have found various examples of others having the same problem, but no one ever followed up with a resolution.