Maintenance for the week of October 3:
• PC/Mac: NA and EU megaservers for patch maintenance – October 3, 4:00AM EDT (8:00 UTC) - 9:00AM EDT (13:00 UTC)
• Xbox: NA and EU megaservers for patch maintenance – October 5, 6:00AM EDT (10:00 UTC) - 11:00AM EDT (15:00 UTC)
• PlayStation®: NA and EU megaservers for patch maintenance – October 5, 6:00AM EDT (10:00 UTC) - 11:00AM EDT (15:00 UTC)

Weapon traits - Infused versus Nirnhoned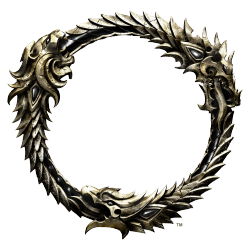 I am wondering what might be the best trait between the 2 IF you have a damage glyph (shock, fire , frost, ...)

Infused means : "Reduces enchantment's cooldown by 50% + Increase Weapon Enchantment effect by a %:" (this goes from 10 to 30%)
Nirnhoned means : "Increases Weapon Damage" (this goes from 11 to 15%)

Lets say you have a golden ruby ash inferno staff which has a weapon damage of 1335 (this is the highest)
ANd you are using the glyph of flame " truly superb glyph of flame" which is 2534 (this is also highest possible)

AM i understanding this then correctly that it would definitely be better to use Infused instead of Nirnhoned ???
Nirnhoned would be : 15% x weapon damage 1335 = 200 extra damage
INfused would be : 30% x glyph damage 2534 = 760 extra damage

I understand that the glyph of fire has a cooldown of 4 seconds , but isnt that the only setback for using infused ???

THanks !