Maintenance for the week of October 2:
• PC/Mac: NA and EU megaservers for patch maintenance – October 2, 4:00AM EDT (8:00 UTC) - 9:00AM EDT (13:00 UTC)
• ESO Store and Account System for maintenance – October 3, 9:00AM EDT (13:00 UTC) - 12:00PM EDT (16:00 UTC)
• Xbox: NA and EU megaservers for patch maintenance – October 4, 6:00AM EDT (10:00 UTC) - 12:00PM EDT (16:00 UTC)
• PlayStation®: NA and EU megaservers for patch maintenance – October 4, 6:00AM EDT (10:00 UTC) - 12:00PM EDT (16:00 UTC)
Snow Treaders Cyrodiil Lead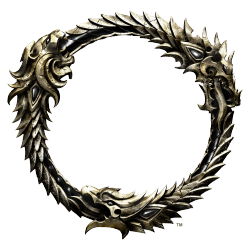 It's called "Magicka-Imbued Metal Plates" and apparently the only confirmed drop spot for it is Raelynne Ashham delve boss in the Underpall Cave in Cyrodiil, which makes zero sense to me.
That cave is deep in DC's camp so other factions would have a hard time getting it especially since that's a cave that's going to be camped a lot for that very lead.

There should be at least a cave for each faction that drops this lead, right ? I personally seldom play pvp & all of my characters are either EP or AD, that's why I'm asking: does anyone knows of another cave in Cyrodiil that drops that lead? I've been camping Bloodmayne Cave & Nisin Cave with my AD character to no avail. Any help welcome!