Maintenance for the week of October 2:
• PC/Mac: NA and EU megaservers for patch maintenance – October 2, 4:00AM EDT (8:00 UTC) - 9:00AM EDT (13:00 UTC)
• ESO Store and Account System for maintenance – October 3, 9:00AM EDT (13:00 UTC) - 12:00PM EDT (16:00 UTC)
• Xbox: NA and EU megaservers for patch maintenance – October 4, 6:00AM EDT (10:00 UTC) - 12:00PM EDT (16:00 UTC)
• PlayStation®: NA and EU megaservers for patch maintenance – October 4, 6:00AM EDT (10:00 UTC) - 12:00PM EDT (16:00 UTC)
Campaigns during this event PCNA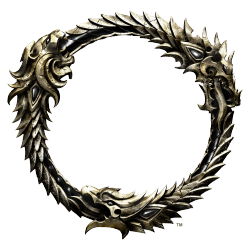 Anyone else feel on PCNA that the regular campaigns are overloaded and lag like hell; but you go to a temporary event campaign and as soon as 1 side shows momentum, the other side just leave? I suspect they join whichever side zergs.

I was in 1 yesterday, 3 bars yell and blue, 2 bars EP. Not much was happening outside of resources flipping. Then and EP stack pushes in to DC territory and I call it out, nobody comes while I do what I can, and once I get away, I look and DC had dropped to 2 bars and while i was looking at it EP ticked up to 3 right before my eyes.

I feel like there needs to maybe be at least 1 less campaign in PCNA and that these things may need to be locked but may not if populations were up on all sides. I get it's just people getting tickets but I'm forced out of the main campaigns, even Blackreach which used to be a retreat from the performance is bogged down by certain groups which cant get into Greyhost.