Maintenance for the week of September 25:
· [COMPLETE] PC/Mac: EU megaserver for maintenance – September 26, 4:00AM EDT (8:00 UTC) - 12:00PM EDT (16:00 UTC)
· [COMPLETE] Xbox: EU megaserver for maintenance – September 26, 4:00AM EDT (8:00 UTC) - 12:00PM EDT (16:00 UTC)
· [COMPLETE] PlayStation®: EU megaserver for maintenance – September 26, 4:00AM EDT (8:00 UTC) - 12:00PM EDT (16:00 UTC)
[PC-EU] Looking for people to play dungeons with (casual)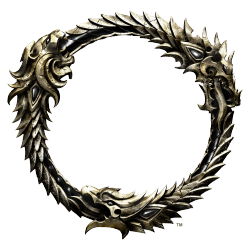 Hello!
I'm a casual player who likes very much to play dungeons, farm gear sets (most of them) and try out different builds. Sometimes I like to take my time in a dungeon, loot every container, take a few screenshots, read lore and sometimes I like to rush it. I am not into pursuing meta and high dps and best in slot gear. I like tanky characters and solo builds. I've played veteran versions of dungeons a lot, not so much DLC ones. I can solo some of the easier ones. So, yeah, I do have some experience
I'm 35 and would like to find people closer to my age, but if you are mentally mature the age isn't a problem. Level CP160 would be minimum for farming runs but if you are not there yet and you are interested in dungeons we can still do them together.
If you are somewhat like me or interested in doing dungeons in a more relaxed way without worrying to much about your dps contact me in game.
@Lonewulf85