Maintenance for the week of October 2:
• PC/Mac: NA and EU megaservers for patch maintenance – October 2, 4:00AM EDT (8:00 UTC) - 9:00AM EDT (13:00 UTC)
• ESO Store and Account System for maintenance – October 3, 9:00AM EDT (13:00 UTC) - 12:00PM EDT (16:00 UTC)
• Xbox: NA and EU megaservers for patch maintenance – October 4, 6:00AM EDT (10:00 UTC) - 12:00PM EDT (16:00 UTC)
• PlayStation®: NA and EU megaservers for patch maintenance – October 4, 6:00AM EDT (10:00 UTC) - 12:00PM EDT (16:00 UTC)
Please respond to tickets #200420-012468 (Deleted Character) & #200415-007014 (Store Purchase)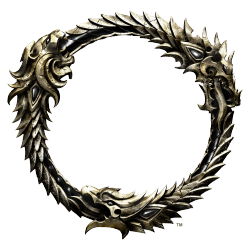 I have made multiple attempts to have these tickets resolved, the most eminent of which is the deletion of my main character because of a system glitch. PLEASE hear my literal cry for help. I have hundreds of hours and thousands of dollars invested in that character. She was an inch away from becoming a grand master crafter, completing most of the zones, and a whole host of other achievements.

I almost don't even care about the other ticket at this point, as long as I can get my main character restored.

PLEASE. RESPOND.

I received my forum invitation within 24 hours. How is it taking so much longer to get a response on prior tickets???