Maintenance for the week of October 2:
• [COMPLETE] PC/Mac: NA and EU megaservers for patch maintenance – October 2, 4:00AM EDT (8:00 UTC) - 9:00AM EDT (13:00 UTC)
• ESO Store and Account System for maintenance – October 3, 9:00AM EDT (13:00 UTC) - 12:00PM EDT (16:00 UTC)
• Xbox: NA and EU megaservers for patch maintenance – October 4, 6:00AM EDT (10:00 UTC) - 12:00PM EDT (16:00 UTC)
• PlayStation®: NA and EU megaservers for patch maintenance – October 4, 6:00AM EDT (10:00 UTC) - 12:00PM EDT (16:00 UTC)
Harvestmap add-on issue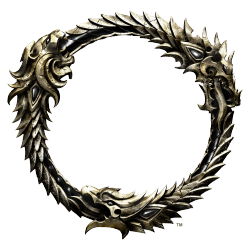 First, yes, I have followed the instructions under #11 How To Import Data on the add-on page and, yes, I have posted a question on the forum on ESOUI but have had no response from the add-on author. I am posting here because I use a mac and this seems to be a Terminal-related issue.

I updated to 3.13.15b. Prior to that I could import / export data using the .command file with no problem at all.

Now when I run DownloadNewData.command I get a message saying that I do not have appropriate access privileges to execute the file. Does anyone have any idea if there is anything else I could try to get this to work?