Maintenance for the week of October 2:
• PC/Mac: NA and EU megaservers for patch maintenance – October 2, 4:00AM EDT (8:00 UTC) - 9:00AM EDT (13:00 UTC)
• ESO Store and Account System for maintenance – October 3, 9:00AM EDT (13:00 UTC) - 12:00PM EDT (16:00 UTC)
• Xbox: NA and EU megaservers for patch maintenance – October 4, 6:00AM EDT (10:00 UTC) - 12:00PM EDT (16:00 UTC)
• PlayStation®: NA and EU megaservers for patch maintenance – October 4, 6:00AM EDT (10:00 UTC) - 12:00PM EDT (16:00 UTC)
[XB - NA] chaos champion BG run signup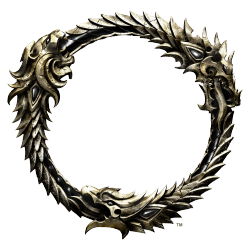 I'm holding battlegrounds runs for chaos champion damage/healer achievement. We will work on anyone joining getting the that title.
If you use band, you can sign up on the link below.
https://band.us/band/58629829/post/49546
We will be doing it this Thursday, 30th 5-7pm est. times are flexible, but has to match all three groups.
If you don't use band, lmk and I can add you to the list manually.