Maintenance for the week of October 2:
• PC/Mac: NA and EU megaservers for patch maintenance – October 2, 4:00AM EDT (8:00 UTC) - 9:00AM EDT (13:00 UTC)
• ESO Store and Account System for maintenance – October 3, 9:00AM EDT (13:00 UTC) - 12:00PM EDT (16:00 UTC)
• Xbox: NA and EU megaservers for patch maintenance – October 4, 6:00AM EDT (10:00 UTC) - 12:00PM EDT (16:00 UTC)
• PlayStation®: NA and EU megaservers for patch maintenance – October 4, 6:00AM EDT (10:00 UTC) - 12:00PM EDT (16:00 UTC)
WTB Perfect Asylum Inferno Staff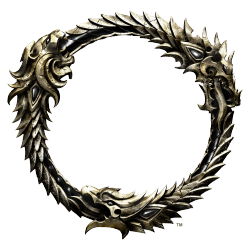 Hello.

I am looking to buy Perfected Asylum Inferno Staff. We are currently stuck progressing vCR+3 with my group and vAS+2 isn't going to happen anytime soon (considering that more than half of our group hates AS deeply). That's why Perfect AS Inferno is out of reach for me and I definitely don't want to wait for AS weekly and then praying for good RNG.

Please, post offers along with conditions as comments in this thread. This is a serious request, so I would be glad if there were serious offers only.

Thanks for your time.