Maintenance for the week of October 2:
• PC/Mac: NA and EU megaservers for patch maintenance – October 2, 4:00AM EDT (8:00 UTC) - 9:00AM EDT (13:00 UTC)
• ESO Store and Account System for maintenance – October 3, 9:00AM EDT (13:00 UTC) - 12:00PM EDT (16:00 UTC)
• Xbox: NA and EU megaservers for patch maintenance – October 4, 6:00AM EDT (10:00 UTC) - 12:00PM EDT (16:00 UTC)
• PlayStation®: NA and EU megaservers for patch maintenance – October 4, 6:00AM EDT (10:00 UTC) - 12:00PM EDT (16:00 UTC)
Atsona's Academy - T301: Magplar DPS (Dynamic Rotation) + Q&A feat. Slaymane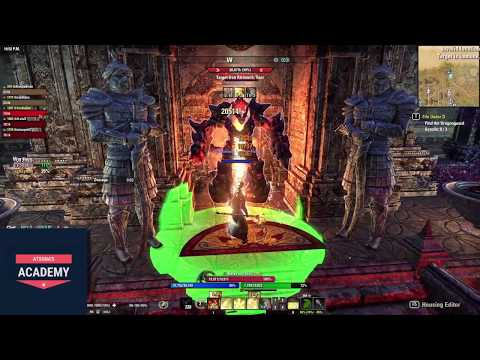 https://www.youtube.com/watch?v=SKF8hM0qlgc
Discord:
https://discord.gg/p8p7wn9
Slaymane is an Atsona's Academy professor currently covering Magicka Nightblade and Magicka Templar DPS for endgame PvE. This video includes him doing a Pad 3 burn on Rakkhat, explaining his dynamic rotation for Magplar (in comparison to a static rotation) and answering questions from students.
Atsona's Academy is a free ESO learning resource/organization with certified "professors" including various content creators and endgame raiders hosted in my Discord server for those who want to learn everything about PvE endgame.