Maintenance for the week of October 2:
• PC/Mac: NA and EU megaservers for patch maintenance – October 2, 4:00AM EDT (8:00 UTC) - 9:00AM EDT (13:00 UTC)
• ESO Store and Account System for maintenance – October 3, 9:00AM EDT (13:00 UTC) - 12:00PM EDT (16:00 UTC)
• Xbox: NA and EU megaservers for patch maintenance – October 4, 6:00AM EDT (10:00 UTC) - 12:00PM EDT (16:00 UTC)
• PlayStation®: NA and EU megaservers for patch maintenance – October 4, 6:00AM EDT (10:00 UTC) - 12:00PM EDT (16:00 UTC)
NA/PC: LF Minitank for vcr+3 progression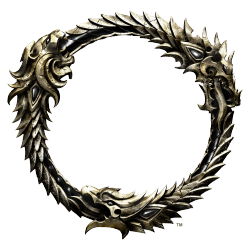 LF mini offtank for a vcr+3 progression group

Running Fridays at 8am EDT or / 10pm AEST/ 11pm AEDT. (australian eastern daylight time)

We have gotten to 22% on a few pull.

Let me know if your schedule fits. Preferably to have at least have vcr+2 clear on tank.

Pm me for info.
Guild Leader of TRON-Australian & Southeast Asia Guild