Maintenance for the week of October 14:
• [COMPLETE] NA megaservers login – October 16,  6:00AM EDT (10:00 UTC) - 10:00AM EDT (14:00 UTC)
• [COMPLETE] EU megaservers login – October 16,  6:00AM EDT (10:00 UTC) - 10:00AM EDT (14:00 UTC)
• [IN PROGRESS] ESO Store and Account System for maintenance – October 16,  6:00AM EDT (10:00 UTC) - 10:00AM EDT (14:00 UTC)
New gank build. Have fun 😈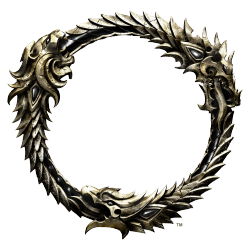 Soo
I have perfected my gank build.

-Not your standard sniper
-Takes more skill than sniping
-blast from the past (in a way)

Important stats:
35k stam
4.2k wep dmg on live (not including swamp raider)

-5pc Spriggans (for pen)
-5pc new moon (tho swamp raider on live)
2pc velidreth (1kragh + 1 kena or balorghs would work too. I just prefer veli)

Skills:

Turn evil (passive 3% wep dmg)
Killers blade (execute)
Ambush (gap closer)
Lethal arrow (main burst)
Camo hunter (major savagery + minor berserk + 3% wep dmg)
Ult: incapacitating strike (high damage cheap ultimate)

Shadowy disguise (invisibility)
Rally (major brutality + heal)
Concealed weapon (sneak speed)
Channeled acceleration (minor force + major expedition)
Deep thoughts (sustain between ganks)
Ult: barrier (for mag regen)

Combo:
Snipe (2 if needed) + ambush + incap/execute
Ez

I honestly think this is how ganking should be done. Sniping is so... lame.

Food: max stam max mag.
Pots: trash stam pots for ult gen and invisible + speed pots for escaping
Race: 1: dark elf 2: orc 3:khajiit

Works in cp and nocp.

Let the blood run through cyrodill once more.