Maintenance for the week of February 6:
• PC/Mac: No maintenance – February 6
• EU megaservers for maintenance – February 7, 9:00 UTC (4:00AM EST) - 17:00 UTC (12:00PM EST)
• NA megaservers for patch maintenance – February 8, 4:00AM EST (9:00 UTC) - 10:00AM EST (15:00 UTC)
• EU megaservers for patch maintenance – February 8, 9:00 UTC (4:00AM EST) - 15:00 UTC (10:00AM EST)

[SPOILER] Clockwork City - profoundly disappointed especially at the very end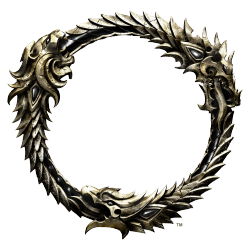 Everywhere you turn they chip away at the immersion. Wagon wheels in the wilderness. Worms when you harvest alchemical satchels. Tamrielic food when you loot food and drink (sure there's the farm, but why then would people complain about the goop they eat if real food isn't meant to be scarce?). Factotums (and most fabricants) implausibly set as adversaries.

And then at the very end, you get an XP scroll. Like I don't already have three dozen sitting in storage, they give me one I can't take out of my backpack.
The Precursor quest gave me a better, memorable reward. Sheesh.

Edited by Dusk_Coven on August 21, 2019 5:07AM