Maintenance for the week of August 19:
• PC/Mac: NA and EU megaservers for patch maintenance – August 19, 4:00AM EDT (8:00 UTC) - 8:00AM EDT (12:00 UTC)

So there is a monster set I think that does like a line and attacks the target, which set is it?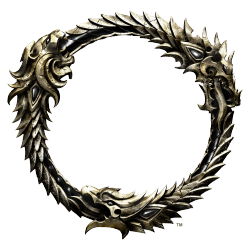 So in pvp I got hit sometimes by something that made a red mark on the ground and then advanced forward some meters and did good damage(it is not mad tinkerer), I thought it was selene but I finished the set today and it is the bear and I do not like the bear is too easy to dodge, the thing is I do not remember the name but I am almost sure it is a monster set and it has been days since I have seen it in pvp. Well if it is not a monster set but someone knows what I mean please tell.
I checked the list of monster sets but I did not recognized which one it was and I am a little obsesed about it...
Edited by CynicK on August 13, 2019 10:30PM