Maintenance for the week of September 26:
• PC/Mac: No maintenance – September 26

Booted out at end of Dungeon - Quest Reward Gone !...why ESO ?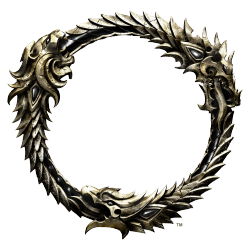 Yeah I seriously can not believe the game has been around this long and NOTHING is being done to solve this. IT's NOT THAT HARD to program giving players TIME at the end of the dungeon. I am so frustrated today as I decided to take a break from the horrible grind of trying to get my first character to CP 160 so I can get a set of gear that will help provide some survivable stats.

The ironic part to this story is I took a break to do a dungeon and got Tempest Keep. And low and behold a really nice chest is the end quest reward. AND ! it had impenetrable status ! So because everyone was in a hurry to leave from the PUG as I am finishing the cut seen talking to the NPC I see the chest and before I can click POOF auto ported out and no way to get the reward now ... I have spent 400k alliance points buying random gear and had no luck on Impenetrable gear. Finally a chest piece as a reward with the Impenetrable status ! And NO... vanished away.

I thought OK so this item should come in the mail ? Nope.. gone ... Why would the developers leave this auto port - kick in place and with such a short window ?

In my search to VENT on this I see numerous complaints basically saying get rid of the auto port. Or give a 120 second ...heck maybe a 60 second WARNING..

Really bummed out..because that gear with the impenetrable is so hard to get pre CP 160 and even after I imagine..

The whole idea of make some average to good gear for leveling pvp'ers is another topic of wonder. Worst task so far in the game is getting my first character to CP 160 to open the door to gear hunting. It is pretty brutal when seasoned vets are grouped wearing full impenetrable crit reduction gear and as a new player I am sporting mix n match thrift store gear. At least I have some evasion abilities as a NB lol that is if I am lucky enough to react faster than the 20-30K incoming damage from another player. If its more than one it's lights out haha instantly.

May as well (Play - Naked !) until getting the CP 160 gear with Impenetrable status.

I re-posted this from a previous reply to a dead thread. It just happened to me today so I wanted to share the story.
Edited by Fightin_Irish_Johnny on August 8, 2019 12:16PM