Maintenance for the week of March 27:
• PC/Mac: NA and EU megaservers for patch maintenance – March 27, 4:00AM EDT (8:00 UTC) - 9:00AM EDT (13:00 UTC)
• Xbox: NA and EU megaservers for patch maintenance – March 28, 6:00AM EDT (10:00 UTC) - 12:00PM EDT (16:00 UTC)
• PlayStation®: NA and EU megaservers for patch maintenance – March 28, 6:00AM EDT (10:00 UTC) - 12:00PM EDT (16:00 UTC)

New/returning player - Getting frequent latency spikes to 500+ or higher (PC North America)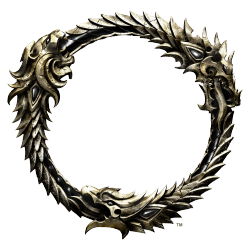 This only seems to be happening in ESO and not other online games. I can connect fine and quest okay, but the latency display keeps showing my latency go from 100-150 to 400, 500 or even sometimes 999+. It just makes the whole game feel really unresponsive right now and it's been happening for the entire week or so I've been playing. It seems to happen regardless of area/type of content I'm doing, so my connection must be getting connected on its way to/from the servers.

How should I start troubleshooting this? Has anyone else had this issue? There's support pages about opening up router ports and flushing your DNS, but wouldn't that be more for being disconnected or unable to download data/connect in the first place? Could any of that actually help congestion/intermittent lag?

I have sufficiently speedy cable internet, connected via power line ethernet, and as I said haven't had this issue in other online games I'm playing right now.