Maintenance for the week of January 30:
• PC/Mac: No maintenance – January 30
• Xbox: NA and EU megaservers for maintenance – February 1, 6:00AM EST (11:00 UTC) - 9:00AM EST (14:00 UTC)
• PlayStation®: NA and EU megaservers for maintenance – February 1, 6:00AM EST (11:00 UTC) - 9:00AM EST (14:00 UTC)

[Jewelry Master Writs] Jewelry from the Golden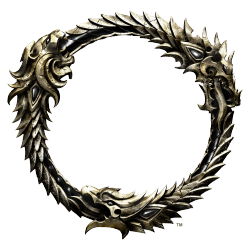 Suppose the jewelry from the Golden Vendor were the required item for a Sealed Jewelry Crafting Writ. How would you analyze it?
- Vouchers awarded.
- Cost breakdown of materials. What it "should be"
- Subsequent cost per voucher

Should the Golden Vendor jewelry cost be a type of benchmark for cost per voucher for Jewelry Master Writs?
Edited by Dusk_Coven on July 13, 2019 8:07AM