Maintenance for the week of January 23:
• [COMPLETE] ESO Website for maintenance – January 26, 3:00PM EST (20:00 UTC) - 8:00PM EST (January 27 - 3:00 UTC)
looking for a guild to play with over discord.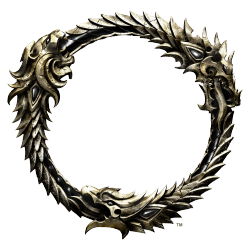 hi ya'all, I only really have time to play on the weekends and my schedule is strange cuz i have second shift. on friday, saturday and sunday nights I can play in the late afternoons up to 4 in the morning due to me working second shift during the week where i go to bed 3 in the morning anyway lol.

I got one character and it's a level 46 Dk and I've been playing solo for the whole time because I wasn't sure if I could actually socialize in this game due to going to work and school but i think i could actually do it lol. I'm still kind of a noob to this game and to discord. I've got sort of a south park sense of humor and would like to play ESO with guys close to my age(i'm 33). I got a dirty mouth so i don't wanna discord with kids. As long as elder scrolls has been around I'm sure there are plenty of folks who play this game that are my age or older. after all it was my uncle who got me hooked on elder scrolls 3 as a kid lol.

I live in the eastern time zone in the united states if that helps.