Maintenance for the week of October 2:
• PC/Mac: NA and EU megaservers for patch maintenance – October 2, 4:00AM EDT (8:00 UTC) - 9:00AM EDT (13:00 UTC)
• ESO Store and Account System for maintenance – October 3, 9:00AM EDT (13:00 UTC) - 12:00PM EDT (16:00 UTC)
• Xbox: NA and EU megaservers for patch maintenance – October 4, 6:00AM EDT (10:00 UTC) - 12:00PM EDT (16:00 UTC)
• PlayStation®: NA and EU megaservers for patch maintenance – October 4, 6:00AM EDT (10:00 UTC) - 12:00PM EDT (16:00 UTC)
Xbox performance this weekend is not doing well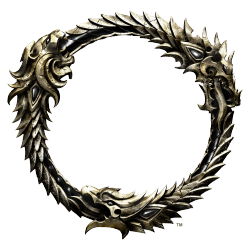 Try to load in several times after game freezes.

I go to multiple areas (its either lag or frame rate issue) its very hard to move several meters then get put in several load screens and then get disconnected.

After elsweyr performance is increasingly getting worse.

I go to IC/CP the frames drop significantly for the first 1 to 4 minutes.

Im constantly being put in load screens..

This weekend has been awful.