Maintenance for the week of October 2:
• PC/Mac: NA and EU megaservers for patch maintenance – October 2, 4:00AM EDT (8:00 UTC) - 9:00AM EDT (13:00 UTC)
• ESO Store and Account System for maintenance – October 3, 9:00AM EDT (13:00 UTC) - 12:00PM EDT (16:00 UTC)
• Xbox: NA and EU megaservers for patch maintenance – October 4, 6:00AM EDT (10:00 UTC) - 12:00PM EDT (16:00 UTC)
• PlayStation®: NA and EU megaservers for patch maintenance – October 4, 6:00AM EDT (10:00 UTC) - 12:00PM EDT (16:00 UTC)
Missing Twitch crates during Summerfall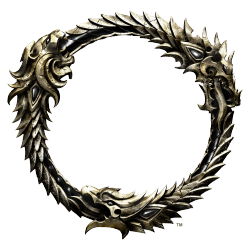 During the recent event I (and many others) visited our non "Home" server to get the Pathfinder achievement.
Having completed Pathfinder I went back to the EU server, most days I also watched some Alcast and other ESO streams on Twitch.
I received a few emails to say crates had been credited but saw nothing on the server.

Just in case there are other cross Megaserver events in the pipeline I decided to log in to the US server and start to level a horse.
This was where I found the Ouroboros crates.

Could someone explain what triggers these (and possibly other crown items) to be directed to a specific megaserver, e.g. does the system look at the last server you were connected to, or is it the first server you log in to after the item has been purchased/awarded?

tl;dr

If you are missing crates from Twitch streams but did the Summerset Pathfinder on both Megaservers check the server that isn't your usual Home.