Maintenance for the week of June 17:
• PC/Mac: NA and EU megaservers for patch maintenance – June 17, 4:00AM EDT (8:00 UTC) – 8:00AM EDT (12:00 UTC)
• ESO Store and Account System for maintenance – June 17, 10:00AM EDT (14:00 UTC) – 12:00PM EDT (16:00 UTC)
• Xbox One: NA and EU megaservers for patch maintenance – June 19, 6:00AM EDT (10:00 UTC) – 10:00AM EDT (14:00 UTC)
• PlayStation®4: NA and EU megaservers for patch maintenance – June 19, 6:00AM EDT (10:00 UTC) – 12:00PM EDT (16:00 UTC)

Make Battle Grounds Free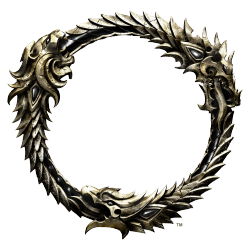 I purchased Morrowind at full price already so no this is not a "I can't afford bgs so I'm gonna complain thread"

Please make bgs free or make it so if you have eso plus you can access bg without having to pay for morrowind. I think that it will greatly improve the population and many players will be thankful to you because many people hated that morrowind had to be bought separately.

I understand that this is a business and if you look at it if someone gets eso plus so they can play bgs that's for just 2 months that's already almost what morrowind cost, and if they later on they decide to buy the full expansion it will be even more money(it would be awesome as well if you could buy BGs for 500k gold but I know this way doesn't make money so idk if it will be possible)

The extra population will allow you to do awesome things with bg like make Separate ques for no cp and cp and even a proper ranking system.