Maintenance for the week of June 17:
· [COMPLETE] PC/Mac: NA and EU megaservers for patch maintenance – June 17, 4:00AM EDT (8:00 UTC) – 8:00AM EDT (12:00 UTC)
· [COMPLETE] ESO Store and Account System for maintenance – June 17, 10:00AM EDT (14:00 UTC) – 12:00PM EDT (16:00 UTC)
· Xbox One: NA and EU megaservers for patch maintenance – June 19, 6:00AM EDT (10:00 UTC) – 10:00AM EDT (14:00 UTC)
· PlayStation®4: NA and EU megaservers for patch maintenance – June 19, 6:00AM EDT (10:00 UTC) – 12:00PM EDT (16:00 UTC)
1080p Enhanced mode PS4 pro without 4k TV now working - Thanks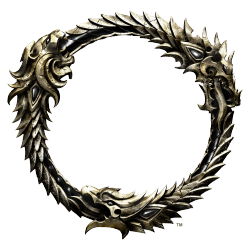 Just in case you wasn't aware they have now enabled 1080p enhanced mode on PS4 Pro without the need for owning a 4k TV. I am now very happy with this as I mostly PVE and noticed the difference straight away after the update,
the only thing I think they need to do now is add a toggle switch in the menu so people that play allot of PVP can switch it off when they want.
Update - Just been advised that the enhanced graphics are disabled automatically in PVP areas so even better.
Edited by G1NGER_DAVE on November 30, 2017 6:06PM