Maintenance for the week of May 27:
• PC/Mac: No maintenance – May 27
• PC/Mac: NA and EU megaservers for patch maintenance – May 28, 4:00AM EDT (8:00 UTC) – 8:00AM EDT (12:00 UTC)

Small mature social guild.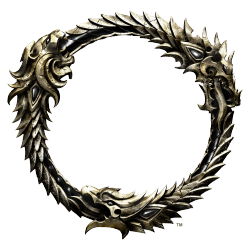 Hey! I'm trying to meeting some like minded players to have a good time with. I've been playing eso on and off since it was first released on Xbox in 2015. I changed platform over to PC less than a year ago and started a new character which I got to level 35 before taking a break. I've decided to come back and this time make some friends as I've pretty much always played alone. Even though I've been playing a while I still feel like there's a lot I still need to learn. My highest level character only reached the first few champion points so I would still class myself as a noob. I'm twenty six, I work, I'm a student and I'm a parent so I do have other commitments that come before gaming so I'm looking for a small guild of mature players that don't take it all too serious! Or if you fancy starting up a guild hit me up and we'll chat!