Maintenance for the week of October 2:
• PC/Mac: NA and EU megaservers for patch maintenance – October 2, 4:00AM EDT (8:00 UTC) - 9:00AM EDT (13:00 UTC)
• ESO Store and Account System for maintenance – October 3, 9:00AM EDT (13:00 UTC) - 12:00PM EDT (16:00 UTC)
• Xbox: NA and EU megaservers for patch maintenance – October 4, 6:00AM EDT (10:00 UTC) - 12:00PM EDT (16:00 UTC)
• PlayStation®: NA and EU megaservers for patch maintenance – October 4, 6:00AM EDT (10:00 UTC) - 12:00PM EDT (16:00 UTC)
Nightshadow Syndicate: Large and evolving trading guild - 300+ members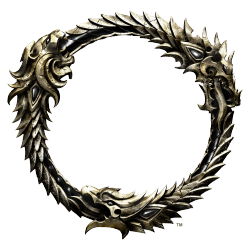 We are the Nightshadow Syndicate, an alliance neutral trading guild with vampiric roots looking for active members to help us win top traders and help our community grow! We are over 300 strong and our guild hall has all crafting stations as well as a robust skeleton!

If you want a guild that can win decent spots, want to help a community evolve and become more active, want a guild that is politically incorrect and have a sense of humour, and you are lvl 50+ then the Syndicate might just be the guild for you!

If you're interested then please leave a comment down below with your PSN gamertag or contact me directly (PSN: OpponentSmile66)! If you are posting down below I'll check back as regulary as I can and invite ASAP!

Have a good day folks and I'll look forward to recruiting many of you into our... "fine" Syndicate.
Edited by The_Smilemeister on July 4, 2017 6:45PM