Hello all and in this video I explain ways to farm gear for basic builds and more. this guide should help many with ways to farm out the gear and wear in little to no time invested to also get geared for dungeons in normal and vet and then be playing trials as well. So I hope this helps and thanks for watching.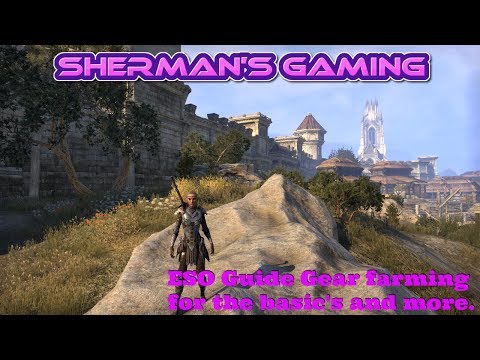 Sherman from Sherman's Gaming
Youtube content creator that is dedicated to the Casual and Roleplay community for News, Lets Talks, Guides, Help and character builds.
Youtube channel link:
https://www.youtube.com/channel/UCrgYNgpFTRAl4XWz31o2emw