Maintenance for the week of October 2:
• PC/Mac: NA and EU megaservers for patch maintenance – October 2, 4:00AM EDT (8:00 UTC) - 9:00AM EDT (13:00 UTC)
• ESO Store and Account System for maintenance – October 3, 9:00AM EDT (13:00 UTC) - 12:00PM EDT (16:00 UTC)
• Xbox: NA and EU megaservers for patch maintenance – October 4, 6:00AM EDT (10:00 UTC) - 12:00PM EDT (16:00 UTC)
• PlayStation®: NA and EU megaservers for patch maintenance – October 4, 6:00AM EDT (10:00 UTC) - 12:00PM EDT (16:00 UTC)
Dark Brotherhood Audience Chamber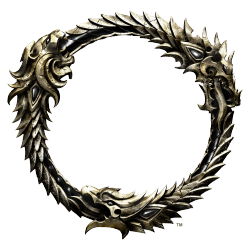 After spending some time decorating part of my Daggerfall Castle home, I decided to create one "room" and theme it exclusively with Dark Brotherhood and Thieves Guild Elements.
For any aspiring decorators, here are a few shots of its interior after the recent Dark Brotherhood Luxury Furniture items were introduced last weekend.
Comments and feedback welcome.
Edited by OmniDo on June 20, 2017 6:17PM