Maintenance for the week of February 18:
• PC/Mac: No maintenance – February 18
• Xbox One: EU megaserver for maintenance – February 20, 4:00AM EST (9:00 UTC) - 12:00PM EST (17:00 UTC)

Is it Possible to Separate 2 accounts?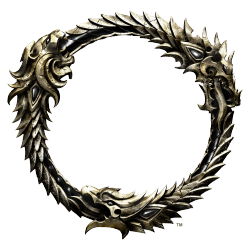 I've been an ESO player since 2015, I bought the Imperial Edition back then and used crowns to buy the several upgrades such as the Guilds and Glory pack. I recently bought the Gold Edition from Greenman.com gaming to have a second account but, when I clicked the link it just added that edition to the one I already had. Is there any way possible for ZoS to separate these accounts so they can be used as I intended? I have screen shots showing I had everything from the gold edition other than a horse which I'll never use, I noticed the 500 crowns that should've came with the gold ed. weren't added to the 1600 I already had from being an ESO plus player. Any help you can give will be greatly appreciated as I won't buy the game a 3rd time and would like to have these extra character slots and bank space to as I intended when guying this 2nd copy. Thanks for any help in advance.