Maintenance for the week of October 2:
• PC/Mac: NA and EU megaservers for patch maintenance – October 2, 4:00AM EDT (8:00 UTC) - 9:00AM EDT (13:00 UTC)
• ESO Store and Account System for maintenance – October 3, 9:00AM EDT (13:00 UTC) - 12:00PM EDT (16:00 UTC)
• Xbox: NA and EU megaservers for patch maintenance – October 4, 6:00AM EDT (10:00 UTC) - 12:00PM EDT (16:00 UTC)
• PlayStation®: NA and EU megaservers for patch maintenance – October 4, 6:00AM EDT (10:00 UTC) - 12:00PM EDT (16:00 UTC)
Master Writ for Ruby Ash Shield of Torug's Pact, Impenetrable, Malacath, Epic is bugged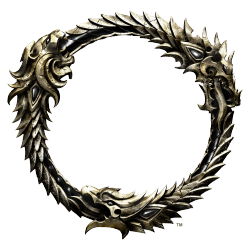 I've triple checked, and had my guild double check this shield, it is correct, however, the quest will not accept it as fulfilling the quest objective. I've logged out for 2 hours, still bugged.
I've also tried putting the shield in the bank and taking it back out, nope. Not going to abandon this quest for obvious reasons.

Either the quest text is bugged, or something is not right.

Help?