Maintenance for the week of September 25:
· [COMPLETE] PC/Mac: EU megaserver for maintenance – September 26, 4:00AM EDT (8:00 UTC) - 12:00PM EDT (16:00 UTC)
· [COMPLETE] Xbox: EU megaserver for maintenance – September 26, 4:00AM EDT (8:00 UTC) - 12:00PM EDT (16:00 UTC)
· [COMPLETE] PlayStation®: EU megaserver for maintenance – September 26, 4:00AM EDT (8:00 UTC) - 12:00PM EDT (16:00 UTC)
[Guide] How to reach high places in your house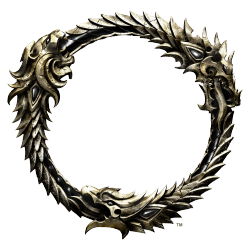 Hello there,
first, sorry for my bad english. A little time ago, i had a problem to reach some higher places in my household to place there some furnishings. To make it easier i got an idea, which i want to share with you. It maybe will be helpfull for you too.
Fist you will need two
"Rough Planks, Narrow"
. You can get them for example at the "
Home Furnishings Vendor
" in "
Coldharbour
".
Important Note: If you are choosing the plank on which you stay you will instantly fall down. You will also take damage from falling and you can die from that.
have fun climbing
Edited by Drachenrune on February 24, 2017 12:02PM