Maintenance for the week of October 2:
• [COMPLETE] ESO Store and Account System for maintenance – October 3, 9:00AM EDT (13:00 UTC) - 12:00PM EDT (16:00 UTC)
• Xbox: NA and EU megaservers for patch maintenance – October 4, 6:00AM EDT (10:00 UTC) - 12:00PM EDT (16:00 UTC)
• PlayStation®: NA and EU megaservers for patch maintenance – October 4, 6:00AM EDT (10:00 UTC) - 12:00PM EDT (16:00 UTC)
Stam NB - Need Build Help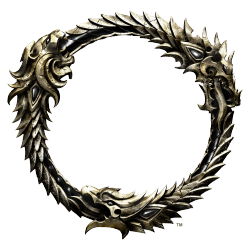 I have been a stamina nightblade since beta/early access/launch. One character, always a nightblade....

Since Homestead update I've been somewhat lost on where to take my NB build-wise. I know with the updates everyone is mostly vocal about magicka DK, Templar, etc.

I've done some Googling and YouTube searches and I really haven't come upon any real Homestead relevant stam NB builds. Seems a lot of the builds I am pulling up are older and not updated for the current game. Can anyone please point me in the direction of current stam NB build info? Maybe recommend me an older build with some tweaks for Homestead? I would really appreciate any help.

Imperial
Stam NB
600+ CP

I play both PvP and PvE.
Goal - DPS, but I mostly play solo and require some self sustain/survivability. I gank sometimes depending on situation, BUT I am not a ganker and am not looking for a "gank build" per se. I like to get in enemies faces and fight.