House Arundel - Breton family in Bankorai (PC/EU)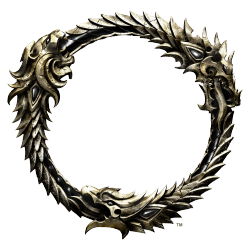 House Arundel is an old Breton family with deep roots in the Northern region of Bankorai. With the election of King Blaise of Evermore, Lord Giraud Arundel pledged allegiance to the royal House Guimard. As guardian of the Northern region, Lord Arundel was tasked with protecting the villagers on the upper side of Halcyon Lake and guarding the north way to Wrothgar.
In 2E 582, while parts of the Bankorai army were send off to fight in Cyrodill, the Reachman saw the perfect opportunity and invaded the Northern region to attacked Evermore. Under command of Lord Giraud, house Arundel made their stand.....
Curious on how the story continues? Join us and find out
House Arundel is a new roleplaying guild aiming for some sweet RP-action. We're starting off cosy and small, but to make it a bit more convivial we're looking for members. Find your place within our staff, join our military ranks or be a member of the family! We're open to all. No experience in RP? No problem, we will help you out. For more nformation or joining, please give me a whisper or leave a command below.