Maintenance for the week of January 25:
• PC/Mac: No maintenance – January 25
• PC/Mac: NA and EU megaservers for patch maintenance – January 26, 4:00AM EST (9:00 UTC) - 9:00AM EST (14:00 UTC)
• ESO Store and Account System for maintenance – January 26, 2:00PM EST (19:00 UTC) - 6:00PM EST (23:00 UTC)
• Xbox One: NA and EU megaservers for patch maintenance– January 27, 4:00AM EST (9:00 UTC) - 8:00AM EST (13:00 UTC)
• PlayStation®4: NA and EU megaservers for patch maintenance – January 27, 4:00AM EST (9:00 UTC) - 8:00AM EST (13:00 UTC)
Possible fix for constant logged out/crash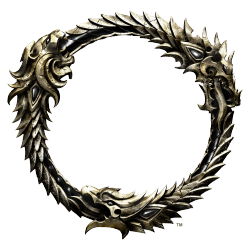 I have noticed two things from the past year and a half from attempting to play ESO and constantly getting logged out after between 3 to 30 minutes of play no matter what I tried. These two things worked on BOTH of my computers.

First, it was a bad modem. The provider said modem worked good enough to get 245/250 packets, thus not bad enough to replace modem, upon forcing a modem replacement, I discovered that ESO requires 100% packet connection to play the game uninterrupted. This was on wireless and/or directly connected to the modem.

Second, and this is perhaps the most important, if you have a router that has UPNP then you MUST disable it in order to successfully play the game. The UPNP is primarily used for connecting consoles to the internet for networking purposes.

Also make sure the windows firewall has the applications ESO.exe and ESO64.exe allowed in its allowed programs settings. ESO does NOT add these by default! To get there, go to:

Control Panel > Windows Firewall > Allow an App or Feature through Windows Firewall


Port triggering is also a better option than port forwarding ESO's ports if you have to open their ports at all.

I hope this helps others get past these annoying issues and allows for play of this awesome game!

Happy Gaming Everyone!