Maintenance for the week of August 20:
• PC/Mac: North American and European megaservers for patch maintenance – August 20, 4:00AM EDT (8:00 UTC)
On Tuesday, from 10:00AM to 12:00PM EDT, the forums will be undergoing maintenance. During this time there may be brief periods where the forums will be unavailable.
Please refresh your browser cache if you are having problems signing in.
Dragon Warrior Costum and Yokudan Charger Mount Code from Skyrim Remastered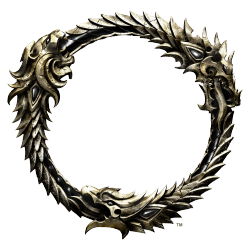 Just got a physical copy of Skyrim remastered for Xbox One. It came with a nice little piece of paper that had a code on it. The code is to (allegedly) grant me a costume and mount for ESO (on Xbox One). The instructions were to try to redeem said code through my console or online at xbox live. So I tried both. Both times I got a "Check the instructions this code may need to be redeemed on a different site" message. I also tried to redeem it through my ESO online account and - guess what? Yup - it failed too.

So the code/offer was just a troll? Well done, Bethmax. Well f'ng done. You definitely got me.