Maintenance for the week of June 17:
· [COMPLETE] PC/Mac: NA and EU megaservers for patch maintenance – June 17, 4:00AM EDT (8:00 UTC) – 8:00AM EDT (12:00 UTC)
· [COMPLETE] ESO Store and Account System for maintenance – June 17, 10:00AM EDT (14:00 UTC) – 12:00PM EDT (16:00 UTC)
· Xbox One: NA and EU megaservers for patch maintenance – June 19, 6:00AM EDT (10:00 UTC) – 10:00AM EDT (14:00 UTC)
· PlayStation®4: NA and EU megaservers for patch maintenance – June 19, 6:00AM EDT (10:00 UTC) – 12:00PM EDT (16:00 UTC)
How Do I Report Getting Stuck To the Game gods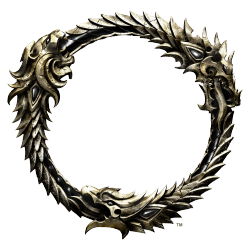 How do I report one of my characters getting stuck to Zenimax?

I got stuck in Cyrodiil (Red Ruby Cave if I recall correctly) behind a waterfall. I was beaten there by bears who I was trying not to kill. I thought I should report this to Zenimax so I put in a help ticket mentioning the location but thinking that with a ticket they get a video of the last few moments of gameplay. I also included "fyi" to indicate I really did not want help getting unstuck even though teleporting to the wayshrine made another really long run through enemy territory to get back to the cave. The response I got from help was simply how to get unstuck. I thanked help in an email but let them know fyi means for your information and then I was told to report getting stuck in the forum. ?????? In the past I was told in email conversatinos to submit ingame tickets so there would be a record (in the past I had done this - the email was in response to a help ticket submitted ingame where the response was not germane). On the PS4 it is difficult for me to add lots of information in a customer support ticket because of twitter like limits on the number of characters so I need to be concise.

So when I get stuck does anyone care? Does anyone want to fix the bug or are bugs part of the game? Call me confused by circular instructions. There should be a customer support ticket to report broken game mechanics?