I always suggest spending the first few hours getting all the safe skyshards for your alliance and using them for early Combat or Crafting Skills and Passives. So I figured I should show where they are for those that don't mind a little spoiler, or are just making another character and don't want to guess all over again.
If you can get a full set of training gear from a friend, guild, or make or buy some, and run all these shards and open all those wayshrines along the way, you can earn as many as 24 Skill Points just walking around and seeing the sites. And when you are done you will have all those wayshrines open to start quest with.
If you don't want to run to
every
wayshrine, you can open several of them in each zone just by Travel to Friend or Travel to Guild Member.
Every one of these Skyshards is able to get simply by walking, swimming. or sneaking up to them. All it takes is the travel. Note that some that look out of reach may just require a bit of creative climbing or jumping down. And there are even a few inside places that you wouldn't normally try as a brand new Vestige, but they are just inside and not guarded. There are also a few that have guards but the guards are just far enough away that a slow sneak will open the skyshard prompt w/o setting them off.
And if you
really
want more early skyshards, you can grab all the unsafe ones, as long as they aren't guarded, just by getting lots of Soul Gems and do the naked run-die-res-run shuffle to get all the way inside those delves, dungeons, etc and grab that skyshard.
The Key for all maps:

WHITE SKYSHARD ICONS ARE SAFE.

BLACK ONES CANNOT BE OBTAINED WITHOUT KILLING ENEMIES ALONG THE WAY OR GUARDING THEM.
DAGGERFALL COVENANT
STROS M'KAI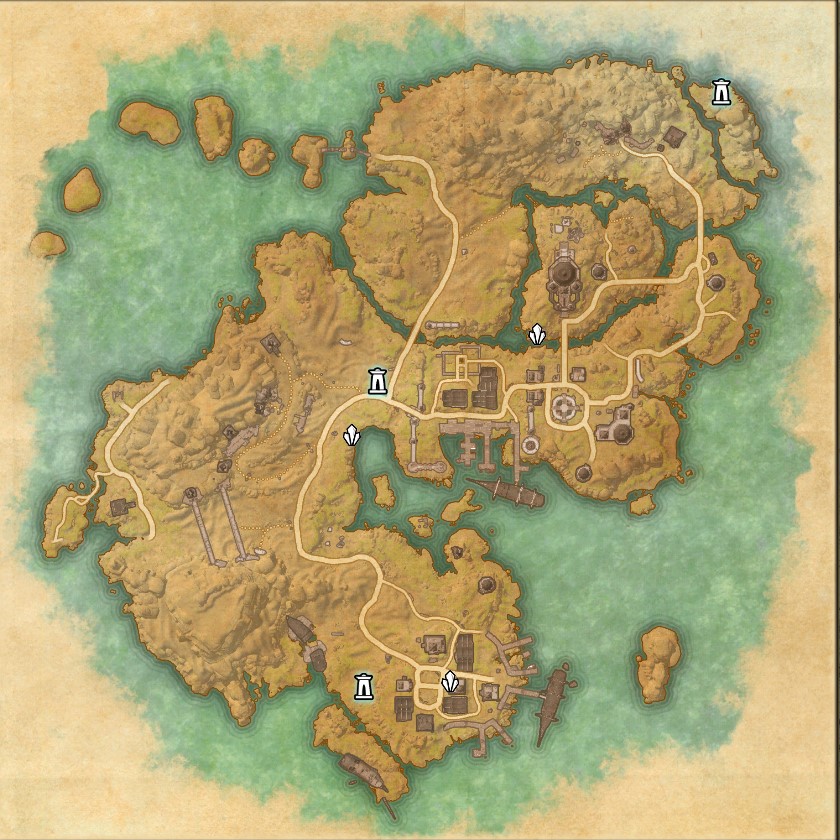 BETNIKH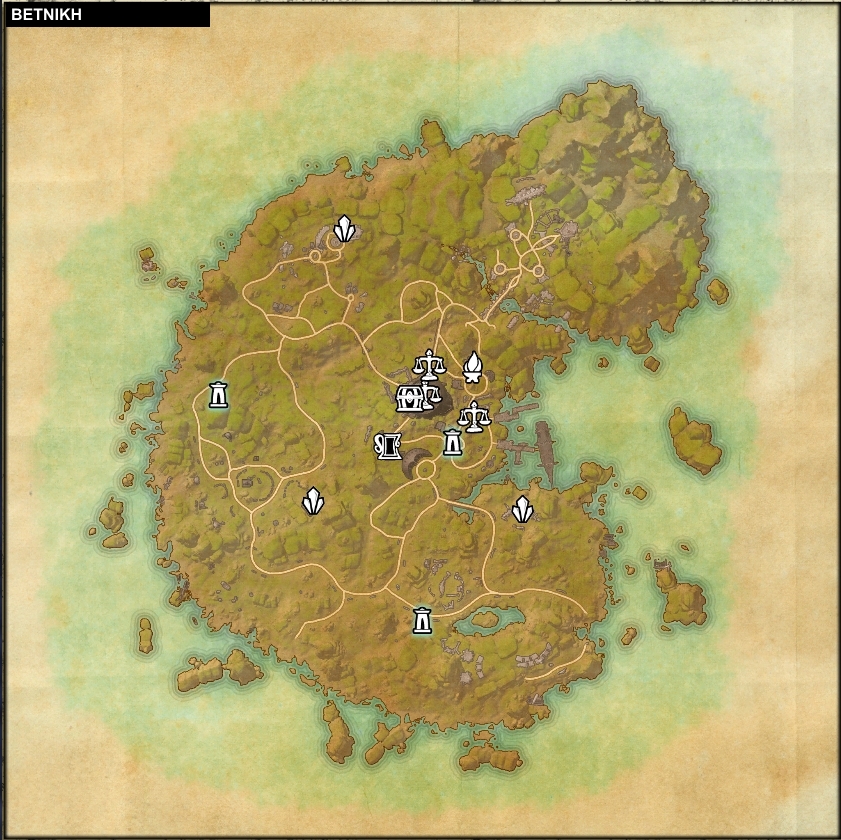 GLENUMBRA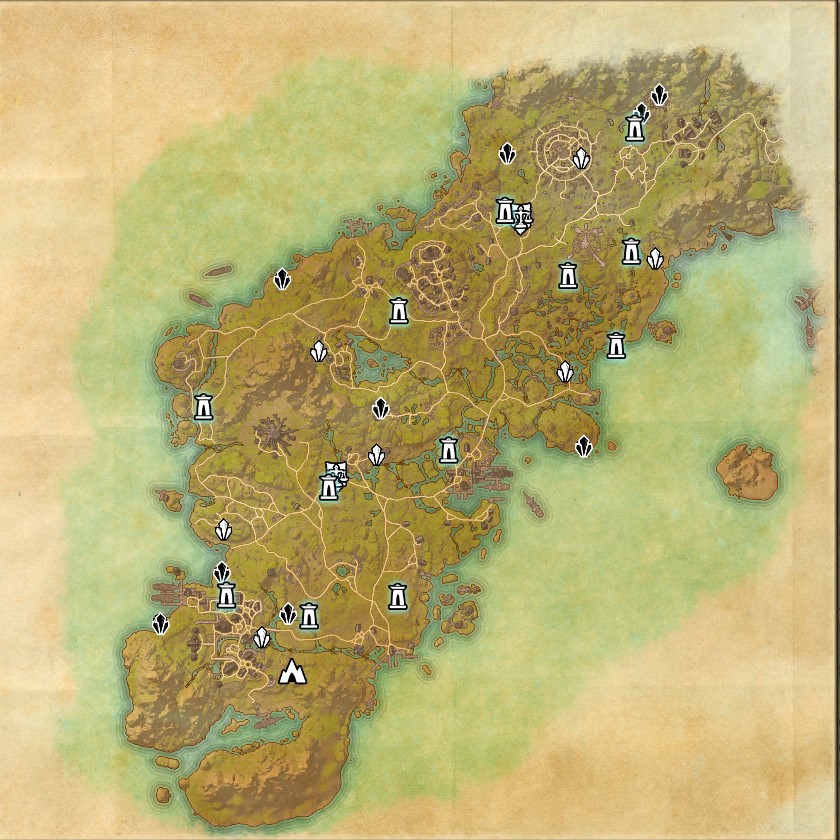 STORMHAVEN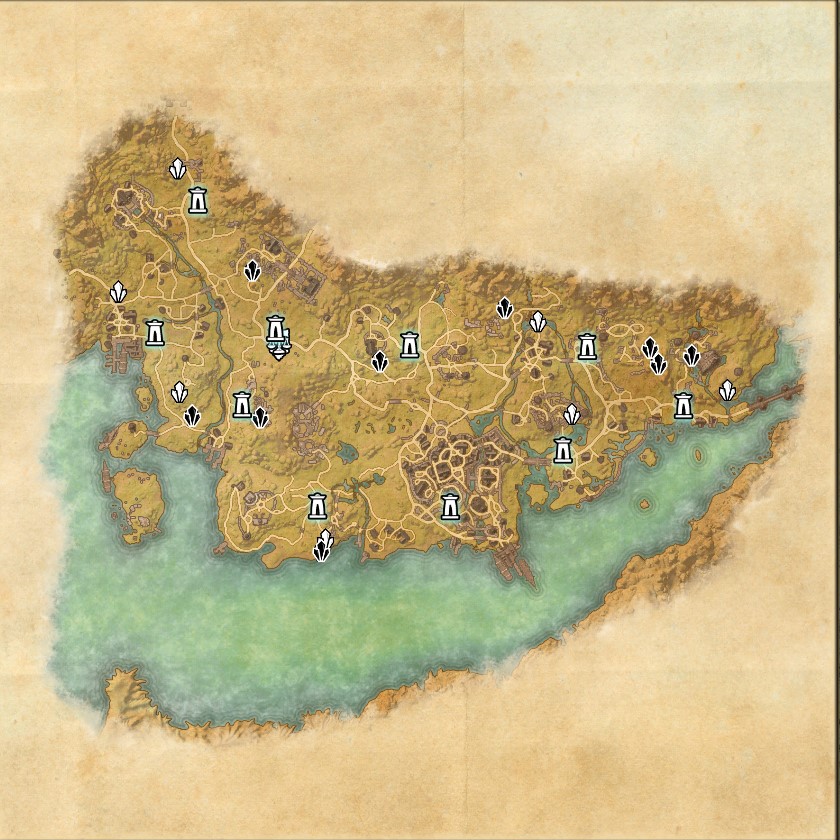 RIVENSPIRE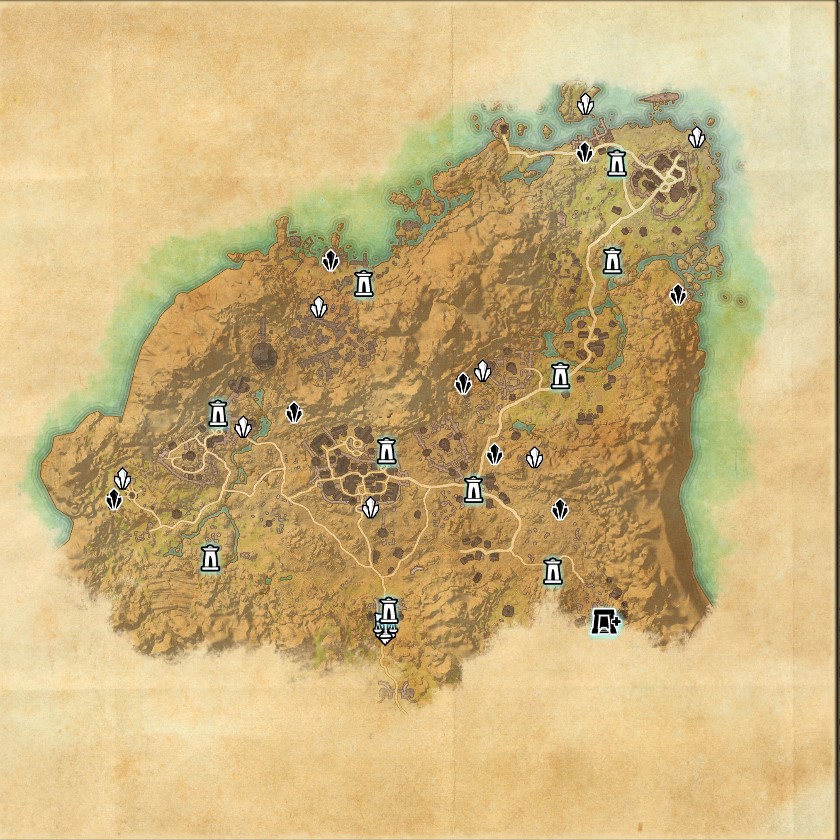 ALIKR DESERT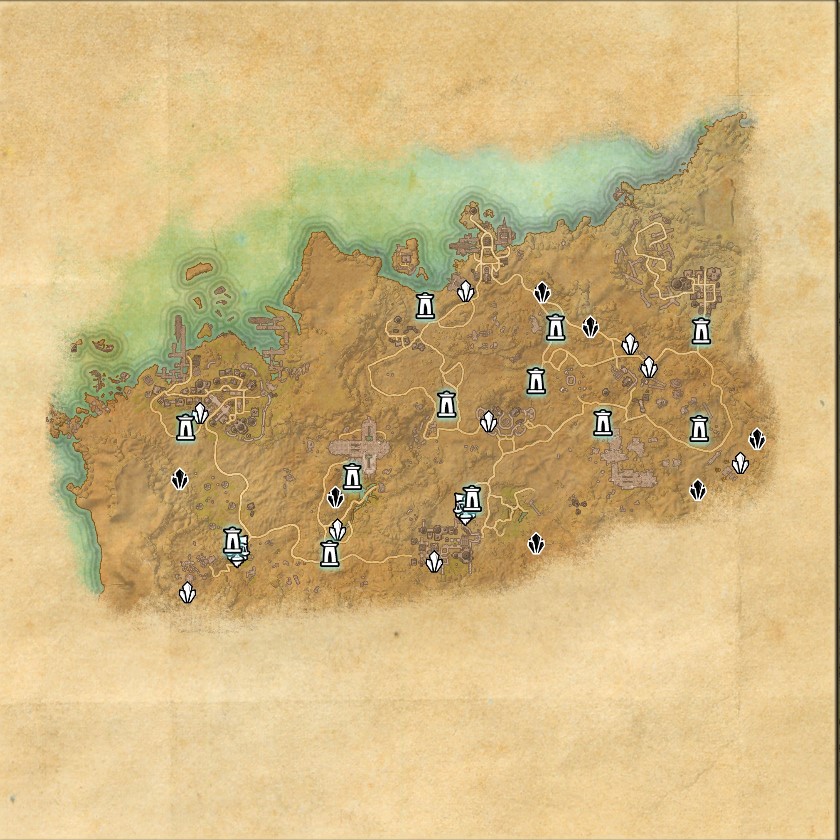 BANGKORAI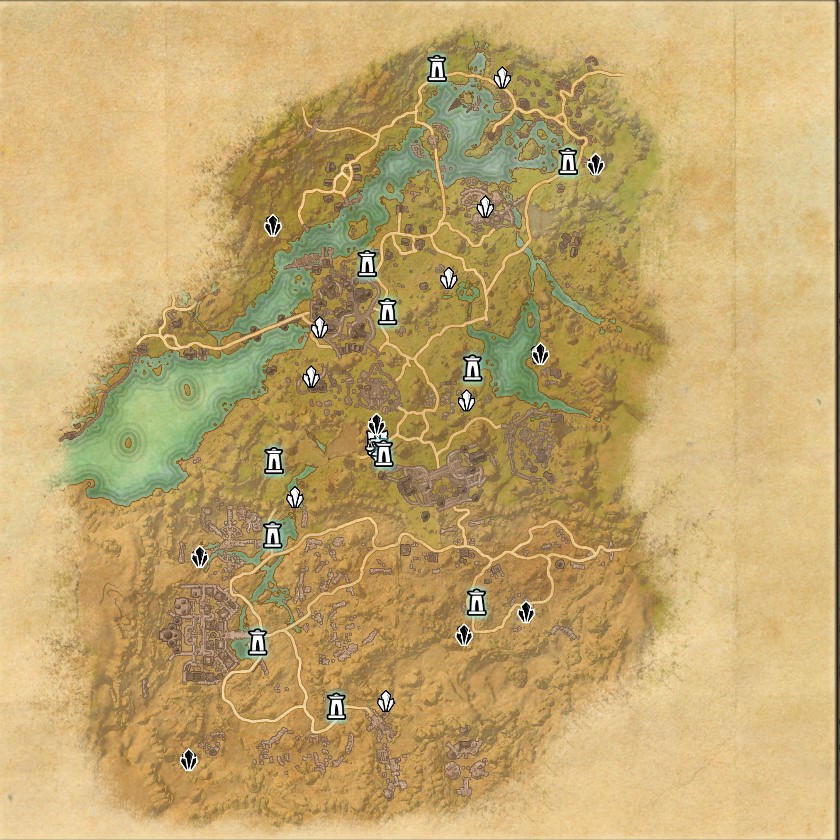 ALDMERI DOMINION
KENARTHIS ROOST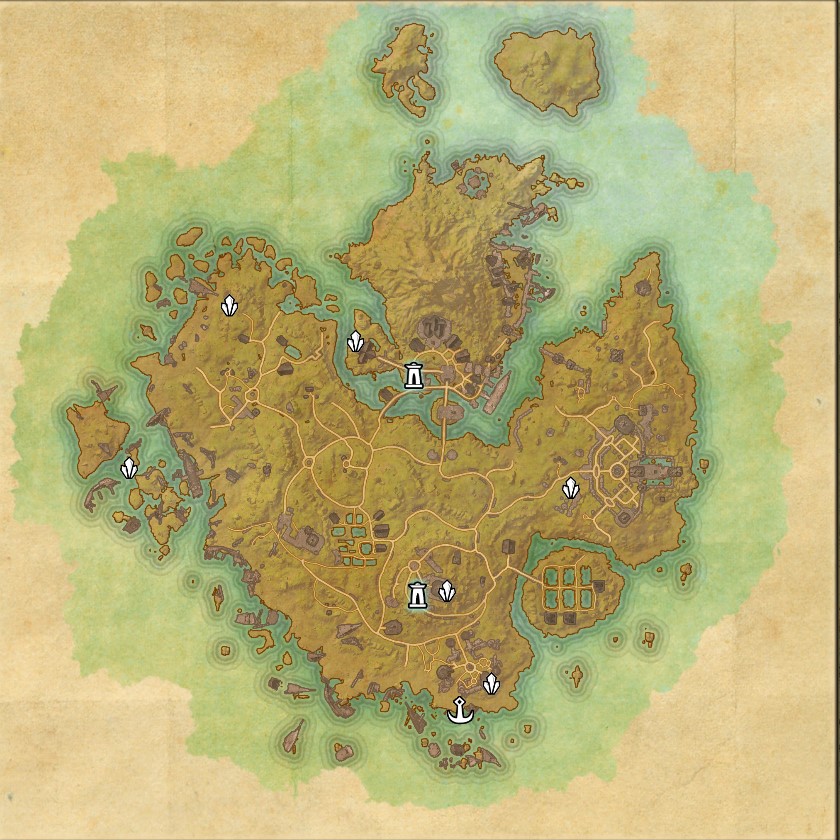 AURIDON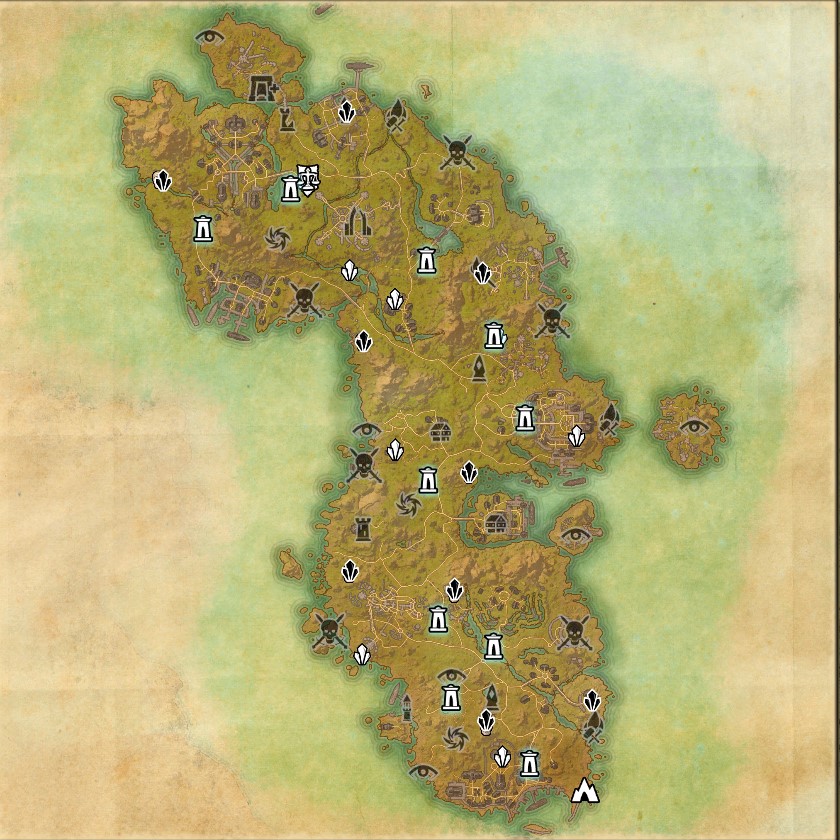 GRAHTWOOD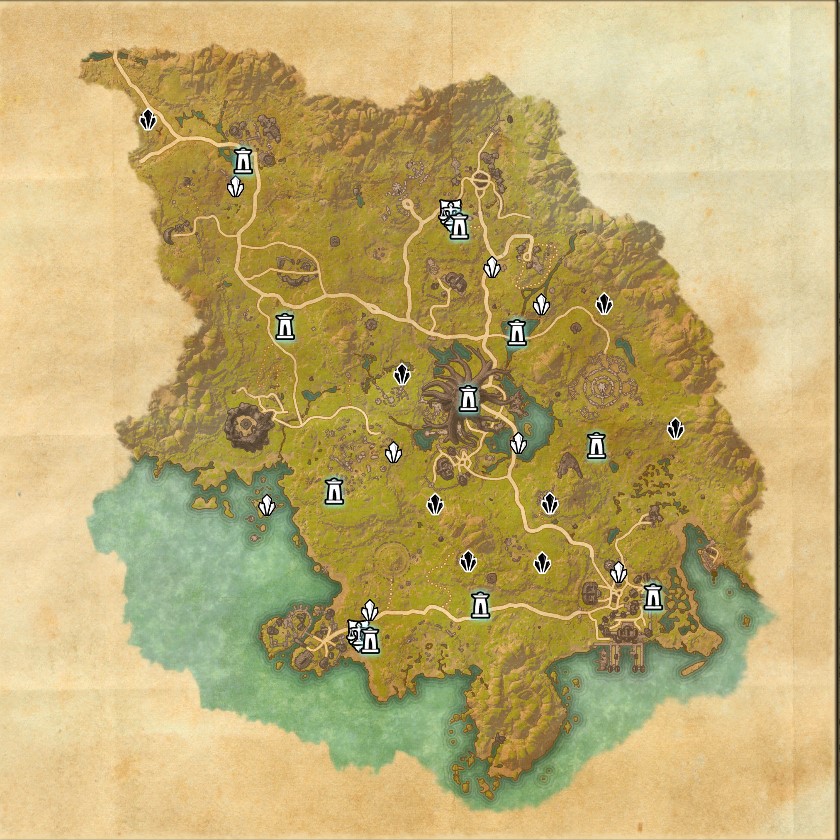 GREENSHADE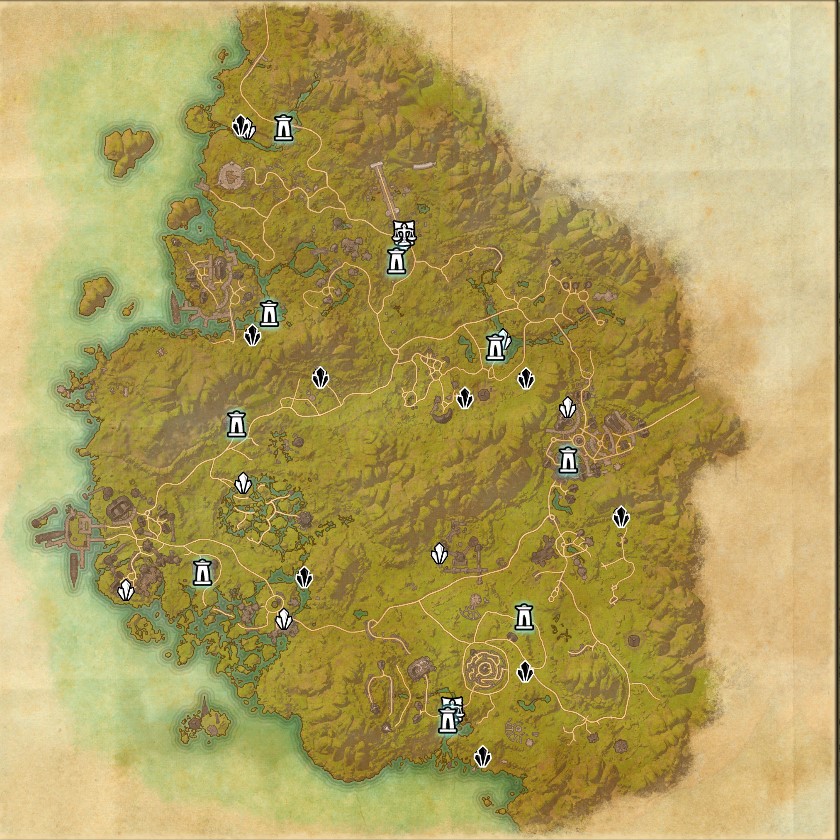 MALABAL TOR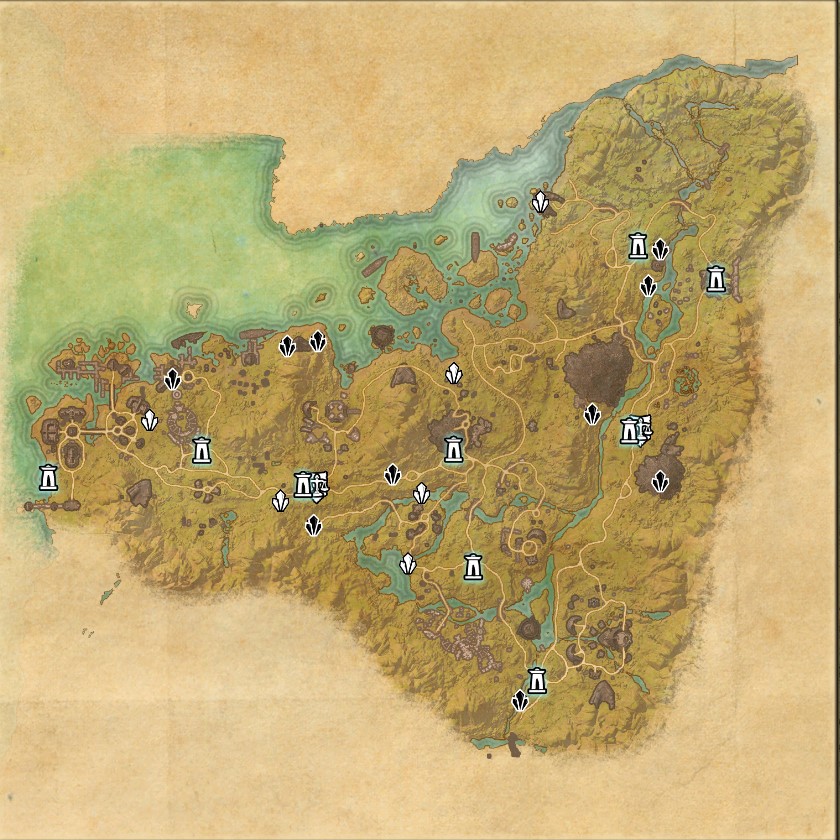 REAPERS MARCH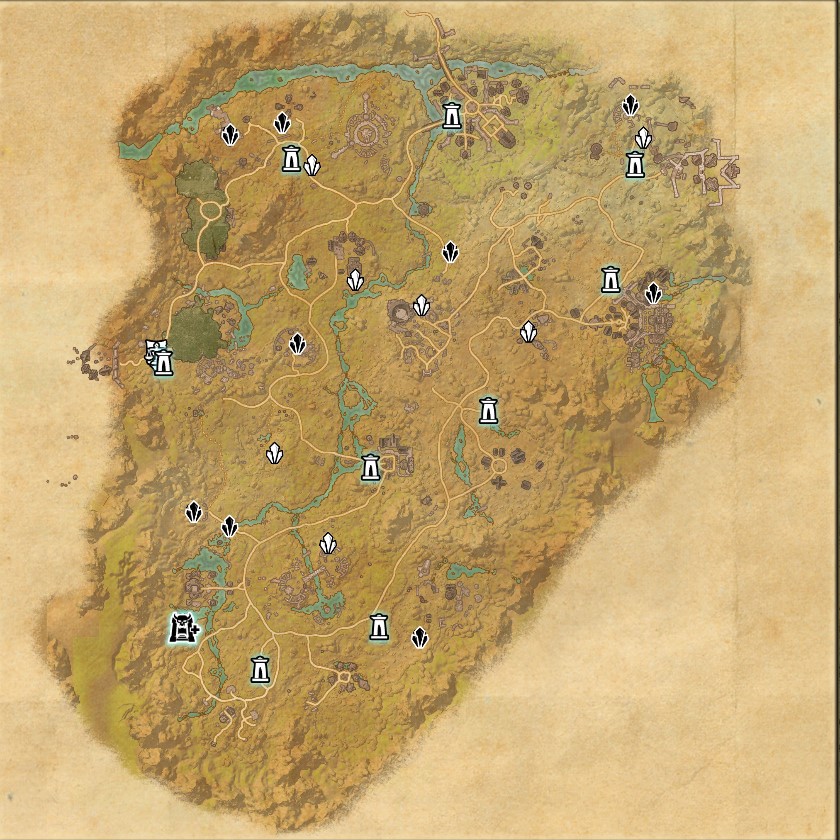 EBONHEART PACT
BLEAKROCK ISLE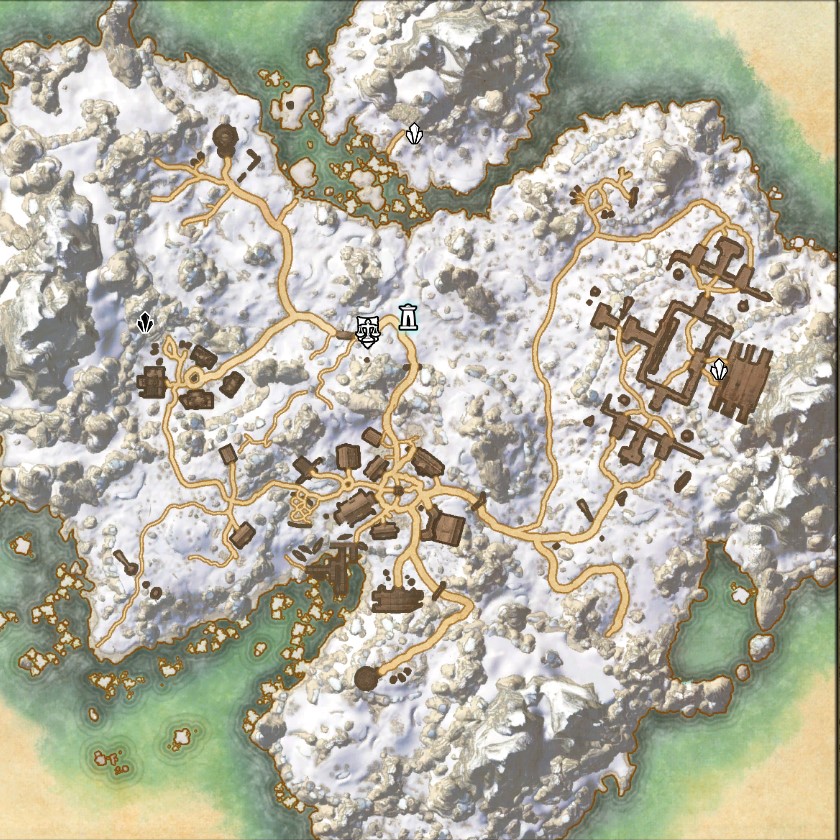 BAL FOYEN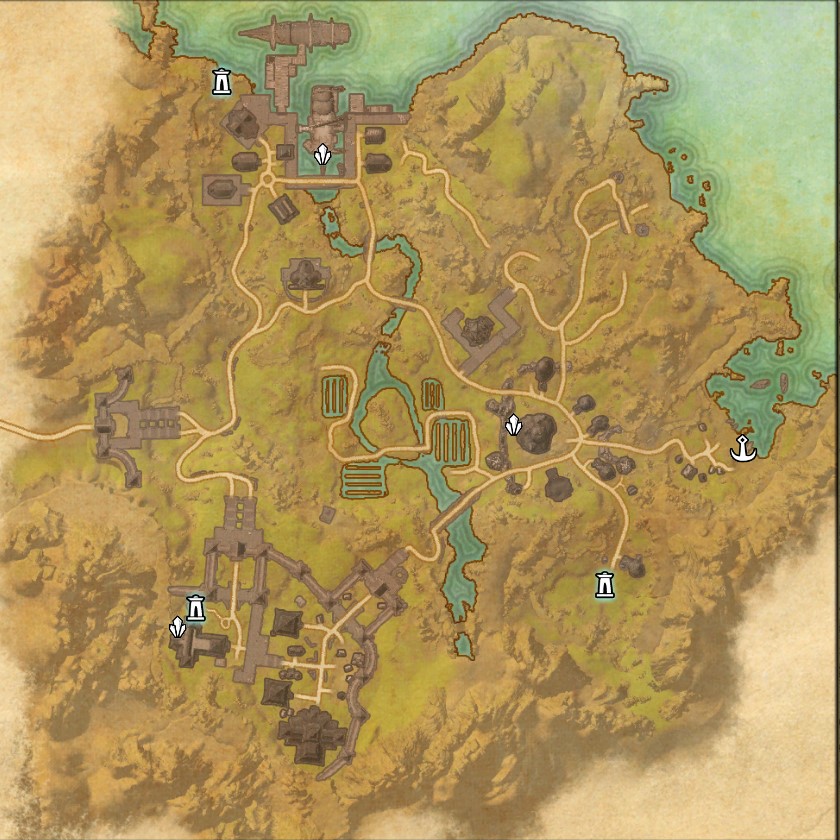 STONEFALLS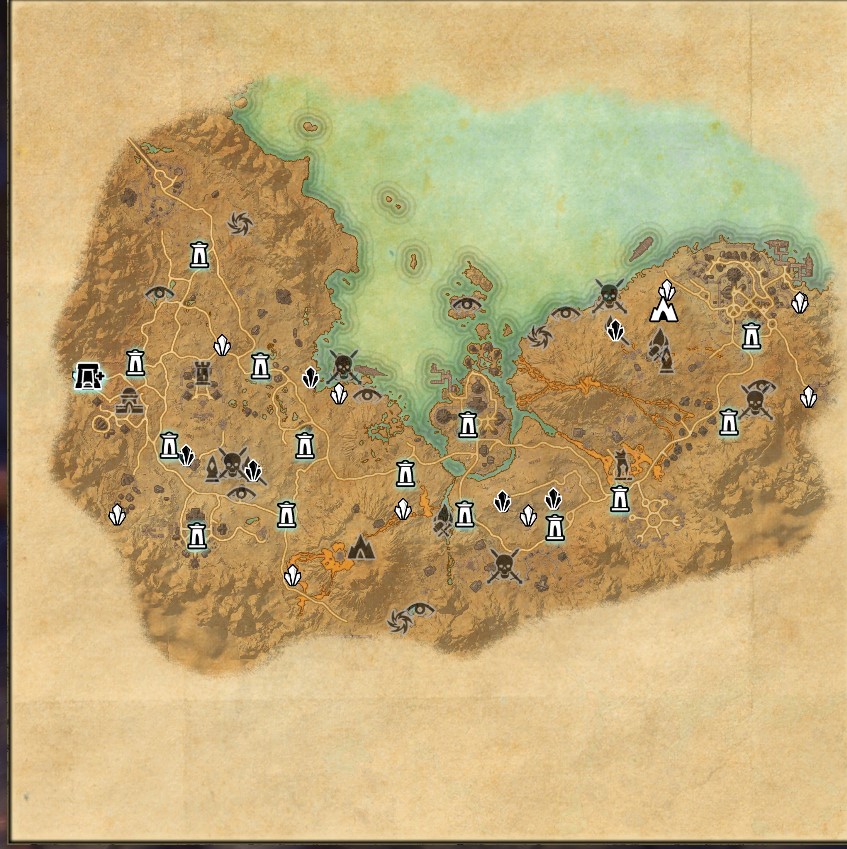 DESHAAN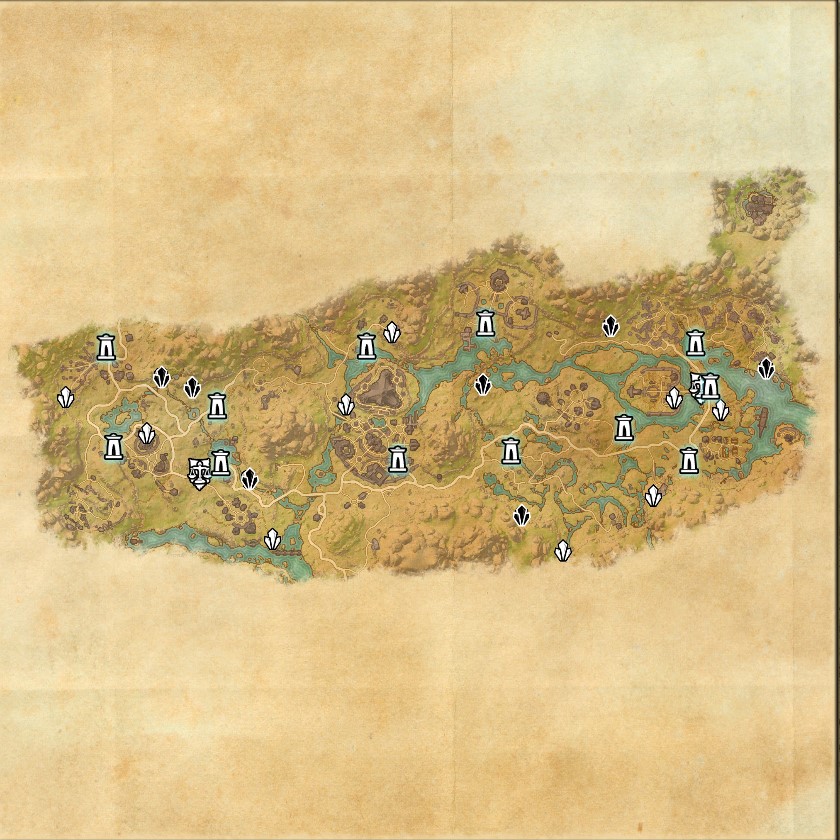 SHADOWFEN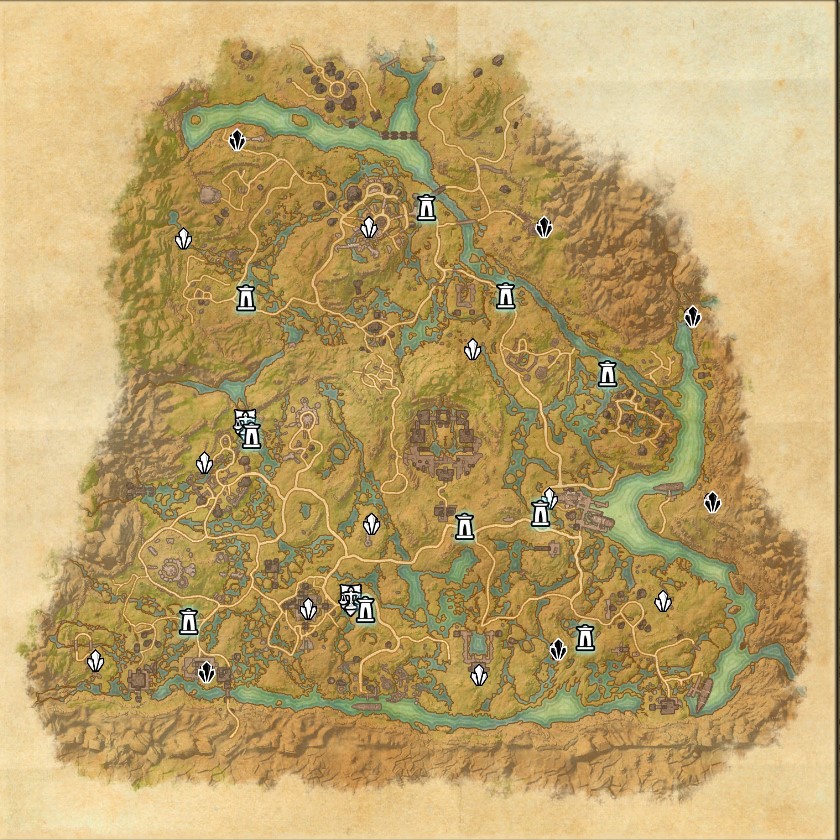 EASTMARCH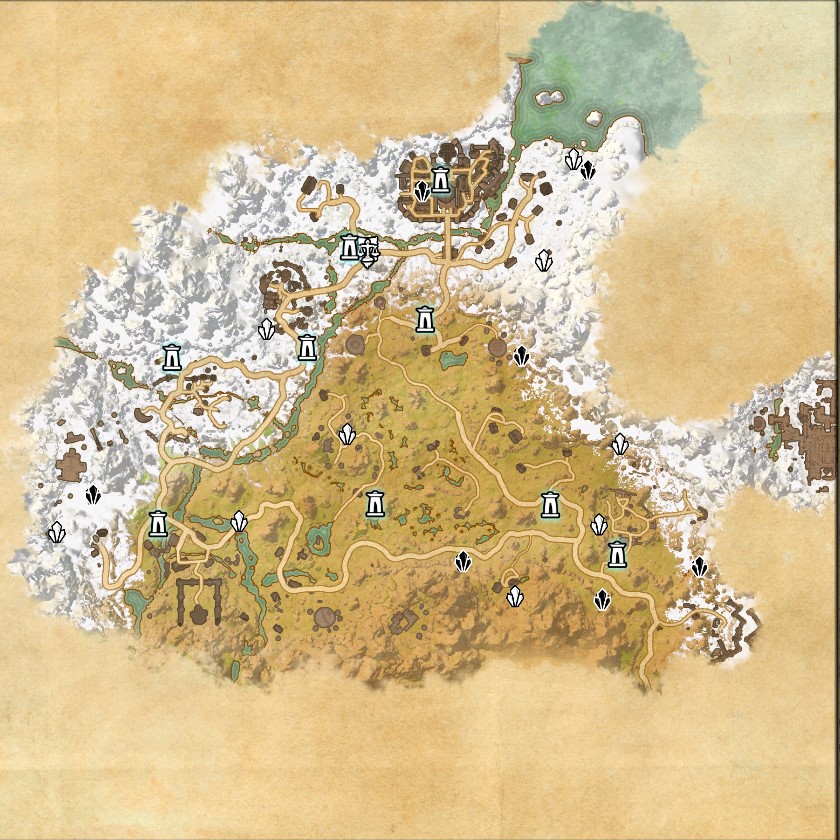 THE RIFT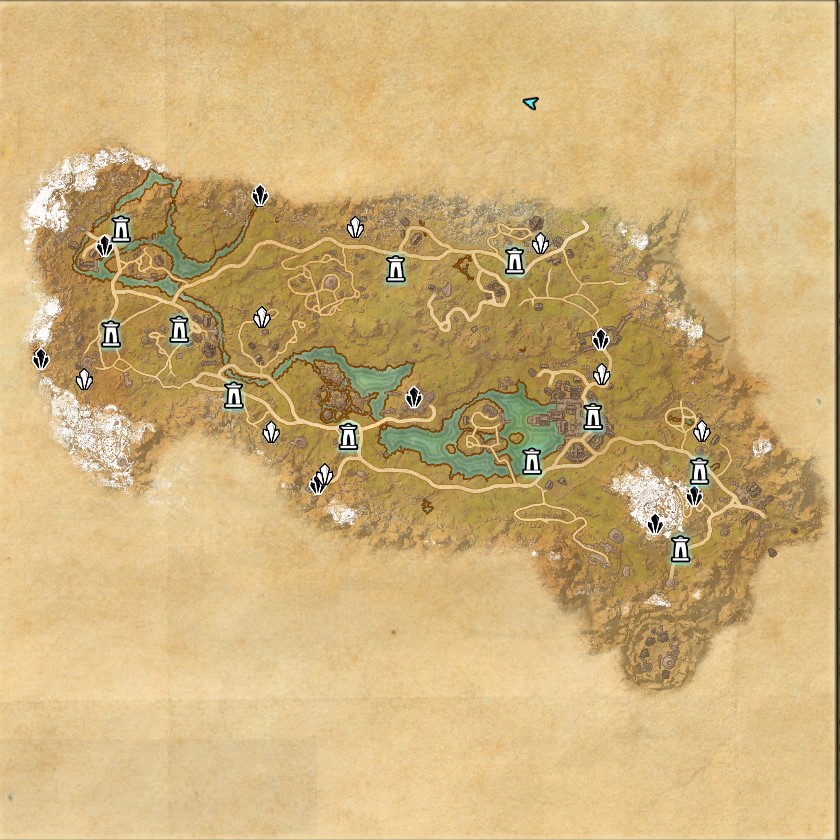 Edited by SpAEkus on November 1, 2016 7:00PM