Maintenance for the week of October 2:
• [COMPLETE] PC/Mac: NA and EU megaservers for patch maintenance – October 2, 4:00AM EDT (8:00 UTC) - 9:00AM EDT (13:00 UTC)
• ESO Store and Account System for maintenance – October 3, 9:00AM EDT (13:00 UTC) - 12:00PM EDT (16:00 UTC)
• Xbox: NA and EU megaservers for patch maintenance – October 4, 6:00AM EDT (10:00 UTC) - 12:00PM EDT (16:00 UTC)
• PlayStation®: NA and EU megaservers for patch maintenance – October 4, 6:00AM EDT (10:00 UTC) - 12:00PM EDT (16:00 UTC)
Slayer of Prices - AD - EU - PS4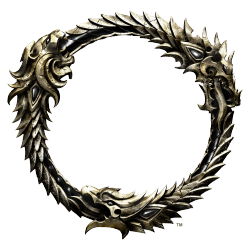 "Slayers of Prices" are looking for active members of all races, alliances and classes to join this brand new trading guild.

Let's get it off the ground and running.

Founding members will be remembered forever and always. We all have to start somewhere and our time is now.

Comment for invite.