Maintenance for the week of March 27:
• [IN PROGRESS] PC/Mac: NA and EU megaservers for patch maintenance – March 27, 4:00AM EDT (8:00 UTC) - 9:00AM EDT (13:00 UTC)
• Xbox: NA and EU megaservers for patch maintenance – March 28, 6:00AM EDT (10:00 UTC) - 12:00PM EDT (16:00 UTC)
• PlayStation®: NA and EU megaservers for patch maintenance – March 28, 6:00AM EDT (10:00 UTC) - 12:00PM EDT (16:00 UTC)
Experienced player looking for Dungeons/Trials guild, a Trading guild, and PvP guild (DC)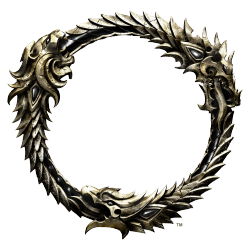 DPS Magicka Sorc.

I want someone to run pledges with in the Dungeon guild and that can teach me trials. I already know how to do most of the vet pledges.

Trading guild should be consistently in one of the major cities; Wayrest, Elden Root, Mournhold, Belkarth, or Orsinium. I've moved to console from PC and know how to sell. I also want to help make prices a bit more fair. The prices on PS4 are staggering compared to PC. I want to help change that so that more people can afford items.

Most of all, I'm looking for people who enjoy playing the game and have a good time. I'll have a lot to offer the various guilds so give me a shot, if I don't meet your expectation, you can always kick me.

kagehyo7 is my psn and my in-game name.